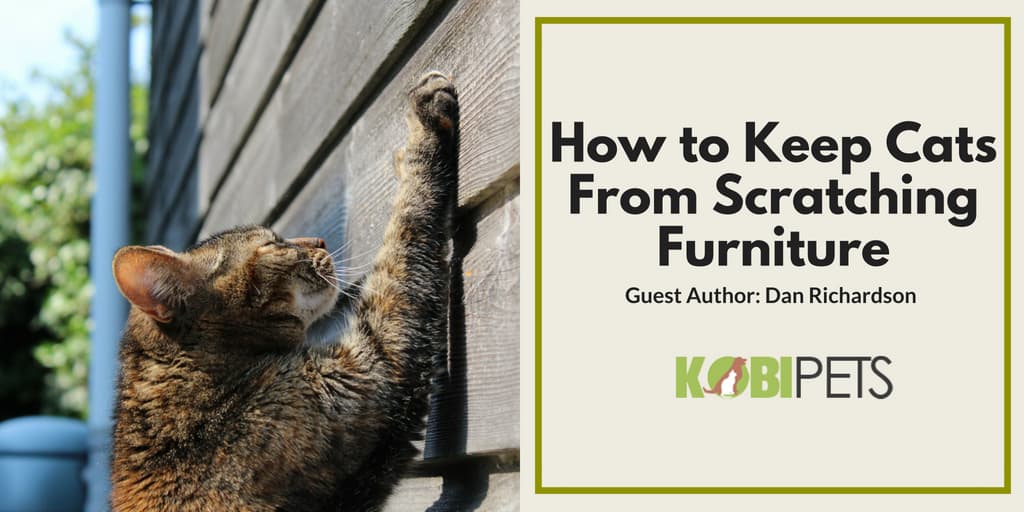 Most cats love to scratch, and there are several reasons why cats love to scratch things.
Scratching removes the dead sheaths from their claws, it also allows them to mark their territory using the scent glands in their paws, and it gives them the opportunity to have a good stretch.
While all of these things are nice for your cat, they are not so nice for you when your sofa or coffee table are taking the brunt of it!
Two years ago my wife and I lost our deposit on the flat we used to rent due to our cat having damaged the dining chairs.
Needless to say, we were not keen to repeat the experience in our next home. So we took the following steps to prevent our cat from scratching our furniture:
Give Them Plenty of Alternatives To Your Furniture
Cat scratchers make a great alternative to furniture, and they are designed specifically to be perfect for scratching.
If your cat has a particular piece of furniture that they always make a beeline for them make sure that there is a carefully placed scratching post in their way and they will hopefully quickly come to realize that it is a far better alternative.
Don't just settle at one scratching post, get one for each room that your cat goes in if you can afford to, this will give your cat plenty of choice and no excuses for having a go at your furniture!
Try Some Citrus Scents
It is common for people who aren't keen on cats using their garden as a toilet to resort to shredding citrus fruits and then spreading them on their flower beds. Most cats hate the taste and smell of citrus fruits so will stay well away if they catch a whiff of lemon.
This is something which can be used to your advantage inside the home too. All you need to do is buy a few simple lemon scented products such as fabric freshener or furniture polish and use them on your furniture. This will help dissuade your cat from being overly familiar with your home furnishings!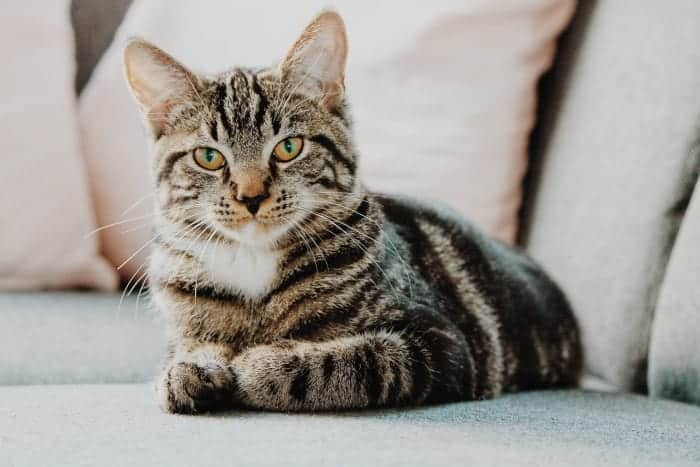 Pheromones For Felines
If your cat has developed a particularly strong love for a particular piece of furniture, it may take more than a few scratching posts and a bit of lemon spray to solve the problem.
It may be worth trying a pheromone-based diffuser, these help with any anxiety or stress related condition (excessive and persistent scratching can be a sign of an anxious cat) and are said to help particularly with cats which have problems relating to territory marking, scratching, traveling, spraying and aggression.
Pheromones help to calm down aggressive or agitated cats and make them more placid, laid back and less likely to be so insistent on scratching your furniture to bits!
Choose Your Furniture Wisely
For most of us, it will be too late and expensive to change our furniture to more cat resistant alternatives however if you are in a position whereby you are looking to buy furniture you should ensure that it is definitely NOT made of Chenille.
Chenille is the perfect scratch material for cats, so if your furniture makes use of it, then you are going to have a hard time keeping your cat away from it.
Velvet is actually one of the best materials to use as cats can't use it to scratch effectively because it is very fine and smooth and isn't rugged enough to be of any use to them.
Daniel Richardson
---
Guest Author
We hope you found these tips useful in helping to stop your cat from scratching your house to bits, our Tuxedo cat (link to her website) thankfully stopped scratching our furniture when we used a bit of lemon scent on our sofa and made sure we had a scratching post in each room as a handy alternative!