Are you wondering why your little kitten is so calm and relaxed? There are many factors that can contribute to a kitten's behavior and overall personality, including natural behaviors, environment, social interactions, health factors, and genetics.
Fortunately, we have some tips for helping your kitty stay calm and happy. Keep reading to learn more about why your kitten is so serene and what you can do to promote this behavior.
When Do Kittens Calm Down?
Like newborn babies, kittens experience a period of adjustment as they explore their surroundings and adjust to their new lives. As a general rule of thumb, it is around the age of six months that kittens begin to settle down.
During this time, they may still play often but will be less active and even-tempered than younger cats. To ensure your kitten has the best chance at calming down during its teenage years, you should begin socialization early by introducing toys, games, and familiar people into its new environment.
Furthermore, ensuring that your cat has regular meal times, exercise periods with appropriate toys and activities, plenty of mental stimulation through different games or puzzles, and attentive love and care can all contribute to an overall calmer personality in adult cats.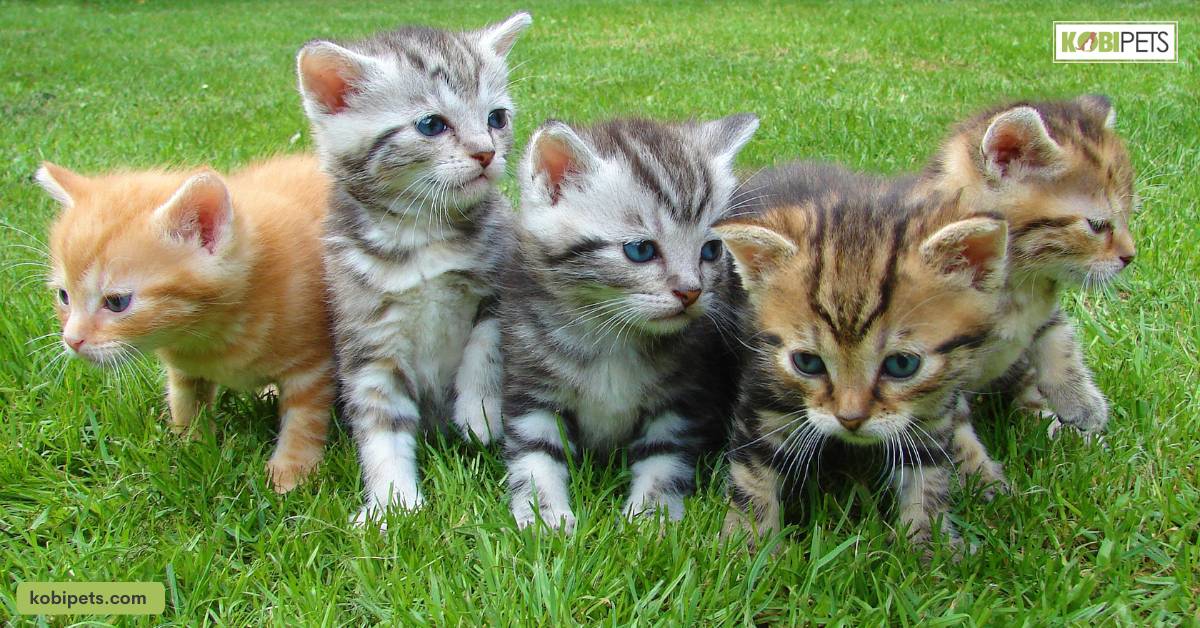 Reasons for Kitten Calmness
Kittens are far from the raging tornados most people assume they are. In fact, they often display an enormous amount of calmness. This is attributed to both their natural body chemistry and their early life experiences.
Kittens release feel-good hormones like oxytocin when snuggling up close to their siblings or mother cat and this contributes significantly to the overall sense of contentment they experience.
Additionally, negative events during a kitten's sensitive early months can have lasting psychological effects so it's important to provide kittens with plenty of positive reinforcement during this period.
Natural Behaviors
All cats are born with natural behaviors that help them feel calmer and more comfortable in any given environment. Kitten calmness in particular requires understanding a few basic instincts tied to kittens' natural behavior.
Claw scratching, for example, is an important form of self-expression and also allows them to mark their territory, giving them a sense of security. Similarly, viewing high places from a great distance allows kittens to scan the environment for any potential threats or changes.
Finally, kittens also find solace in hiding places; whether it's under beds or behind couches, this helps them feel safe from any dangers they might perceive.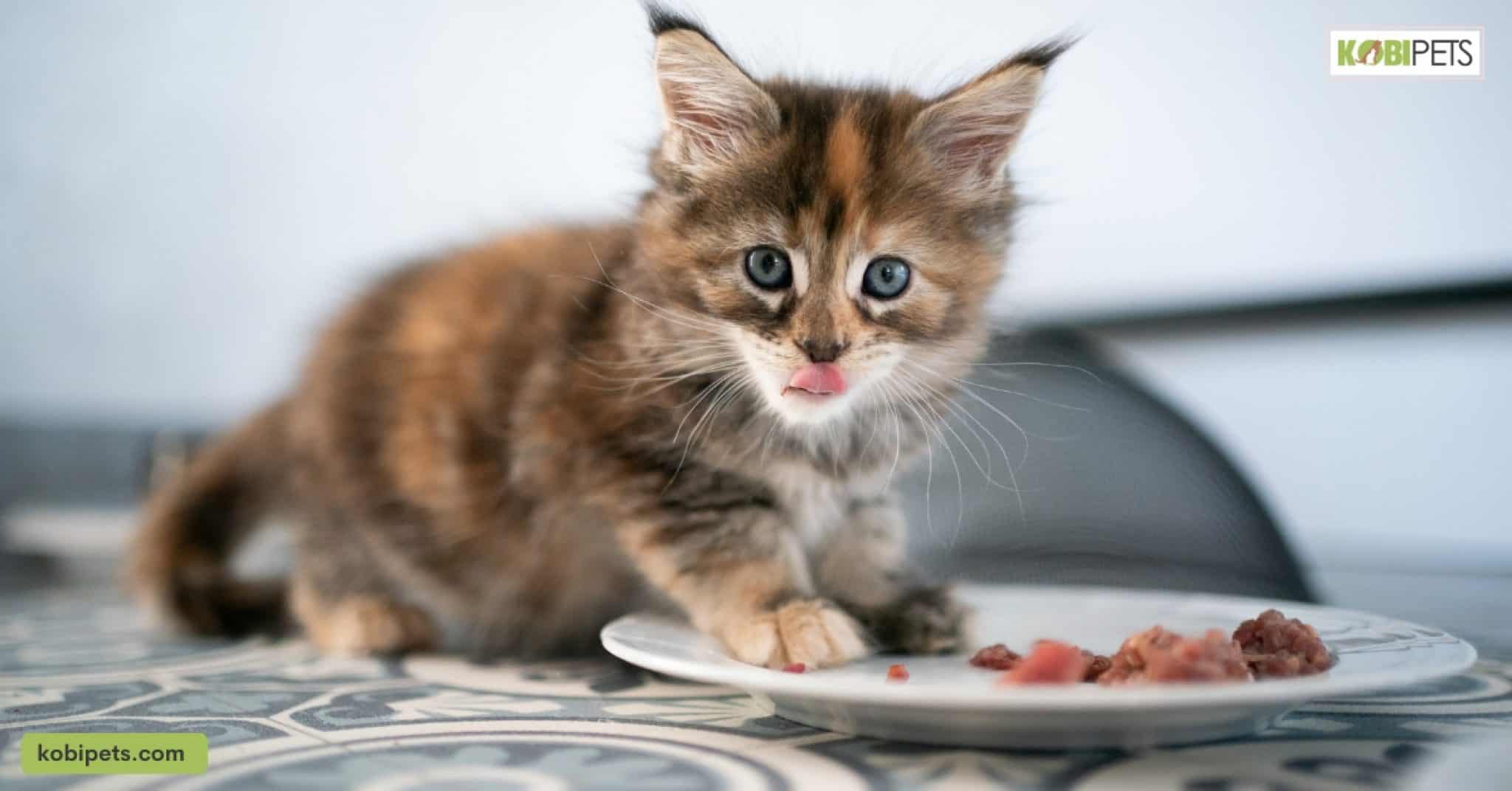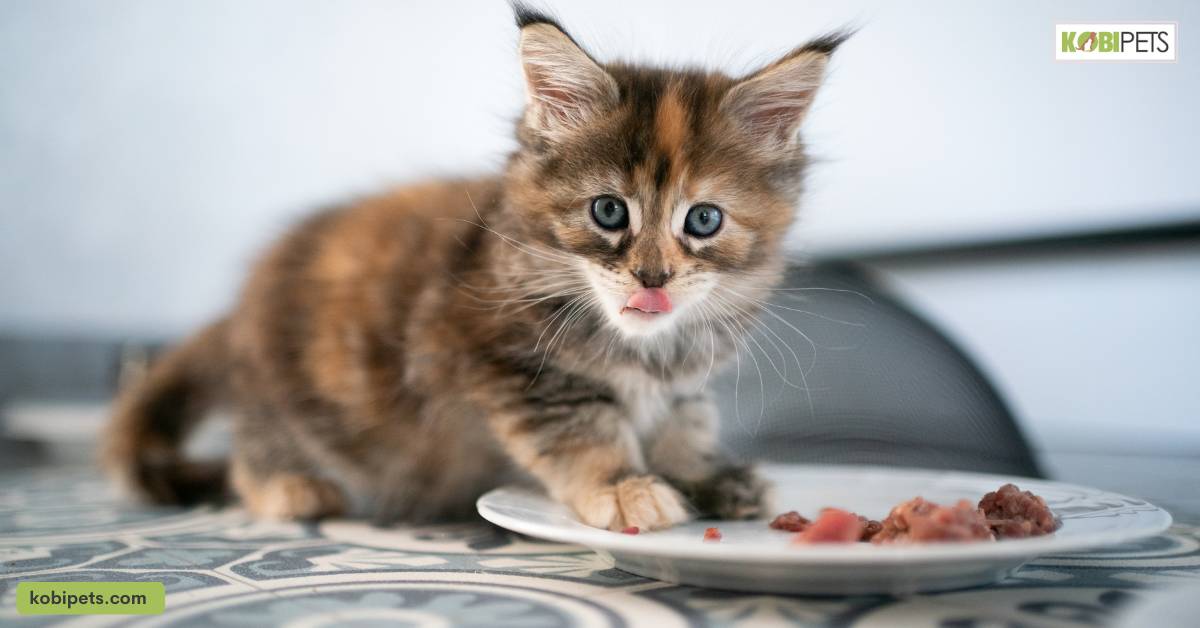 Environment and Social Interactions
Living with a cat has many rewards – from lively play sessions to enriching social interactions. While cats can be quite playful and active, they can also be particularly calm and serene due to the environment they are in.
Social interaction is one way in which a kitten's calmness is achieved. A comfortable home environment that encourages cats to come out of their shells, as well as consistent attention and contact, are all important components of fostering healthy relationships between cats and the people they live with.
Cats that feel secure and connected to their caretakers will relax more easily and explore their environments without fear of persecution or harm. Additionally, providing cats with proper nutrition, toys, and other activities such as scratching posts helps keep them mentally stimulated so that boredom does not become an issue for them.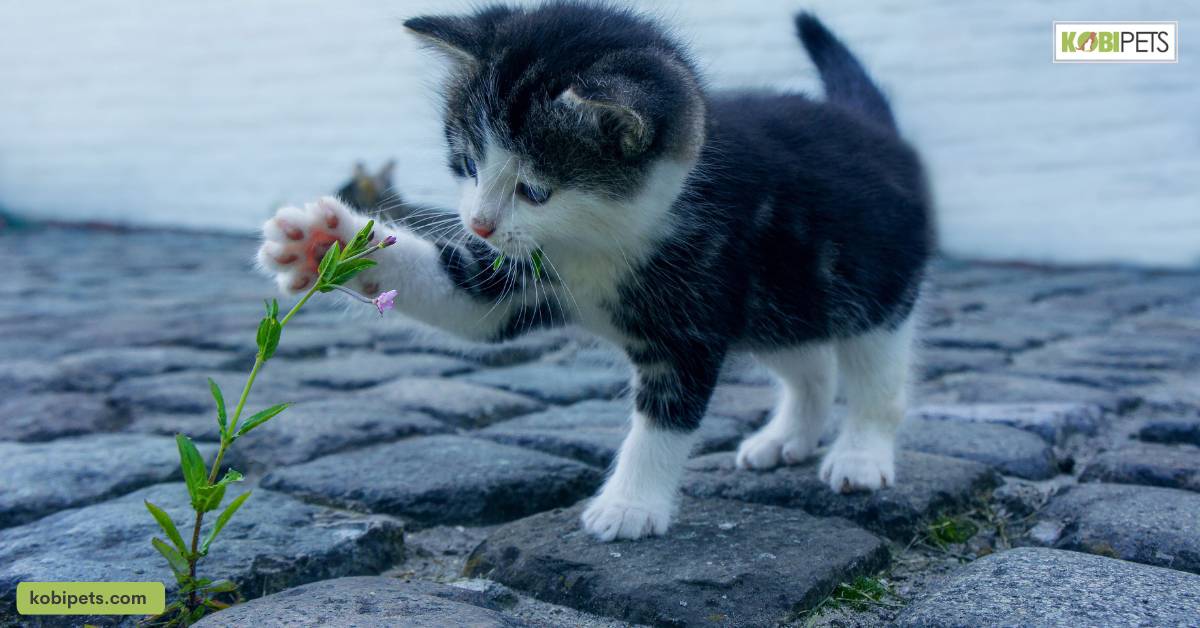 Health Factors
Health is an important factor to consider when exploring reasons for kittens to be calm. Poor health can lead to a range of behavioral issues, including excess stress and restlessness. Poor nutrition or vitamin deficiencies can hinder the development of the kitten's neural pathways and hamper their natural growth processes.
Dental problems, such as tooth decay, can also cause distress as this leads to discomfort and pain. Other conditions such as allergies, parasites, infections, and hormone imbalances should be addressed if these are causing distress in the furry feline.
If the kitten is experience any type of ailment or injury it should be referred to a veterinarian immediately to ensure they remain healthy and fit. Taking proactive actions toward keeping your kitten healthy is the best way to encourage calm behavior.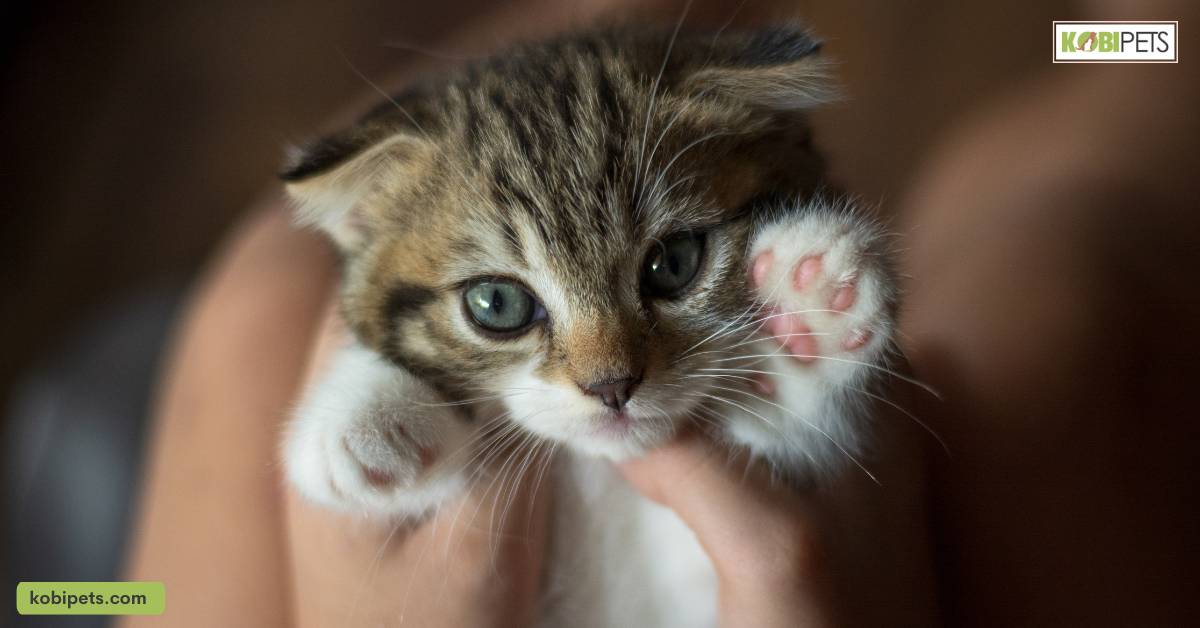 Genetics
Recent studies have started to shed light on the science of why kittens can be so calm and relaxed. The answer lies in genetics and the combination of certain genetic traits that create what has been coined 'calm cats'. This is due to a certain gene polymorphism (a gene mutation) linked with the proteins and hormone interactions that affect serotonin levels.
Kittens can be genetically predisposed to experiencing reduced levels of anxiety by having this particular genetic combination, meaning they will exude higher levels of calmness when compared to other cats without it.
Human behavioral scientists are working alongside genomic researchers to better understand which genes are responsible for creating calm kittens, with the hope of being able to predict a cat's temperament at an early age; allowing for greater adoption success and improved quality of life for both cat and partner.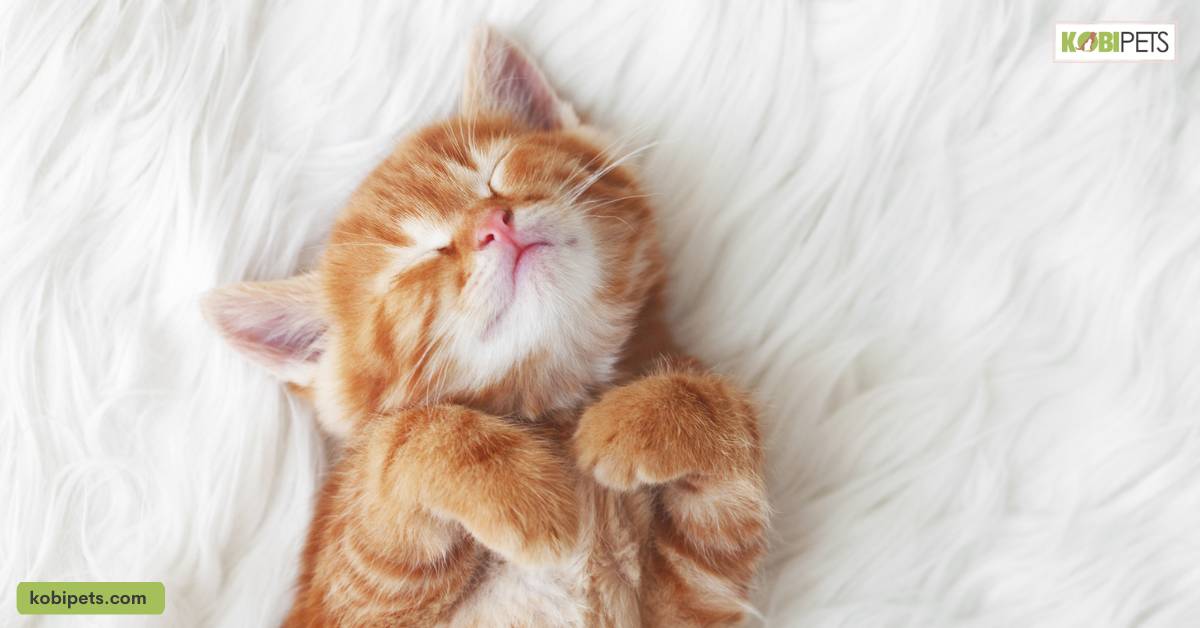 Ways to Promote Calmness in Kittens
Establish a Routine
Establishing a routine for your kitten is one of the best ways to promote calmness in their life. This can include all aspects of their day-to-day, such as mealtimes, playtime, and even napping.
Having designated times for these activities can help create a sense of structure that allows cats to better adjust to their environments, remain calmer for longer periods, and less frequently stress out over life's little surprises.
Additionally, creating a familiar environment with specific places for playtime or sleep will further secure your cats' feeling of security and stability. Above all else, consistency is key! Once you are able to establish a consistent routine your kitten will soon come to learn what is expected – leading them to have more content and relaxed days.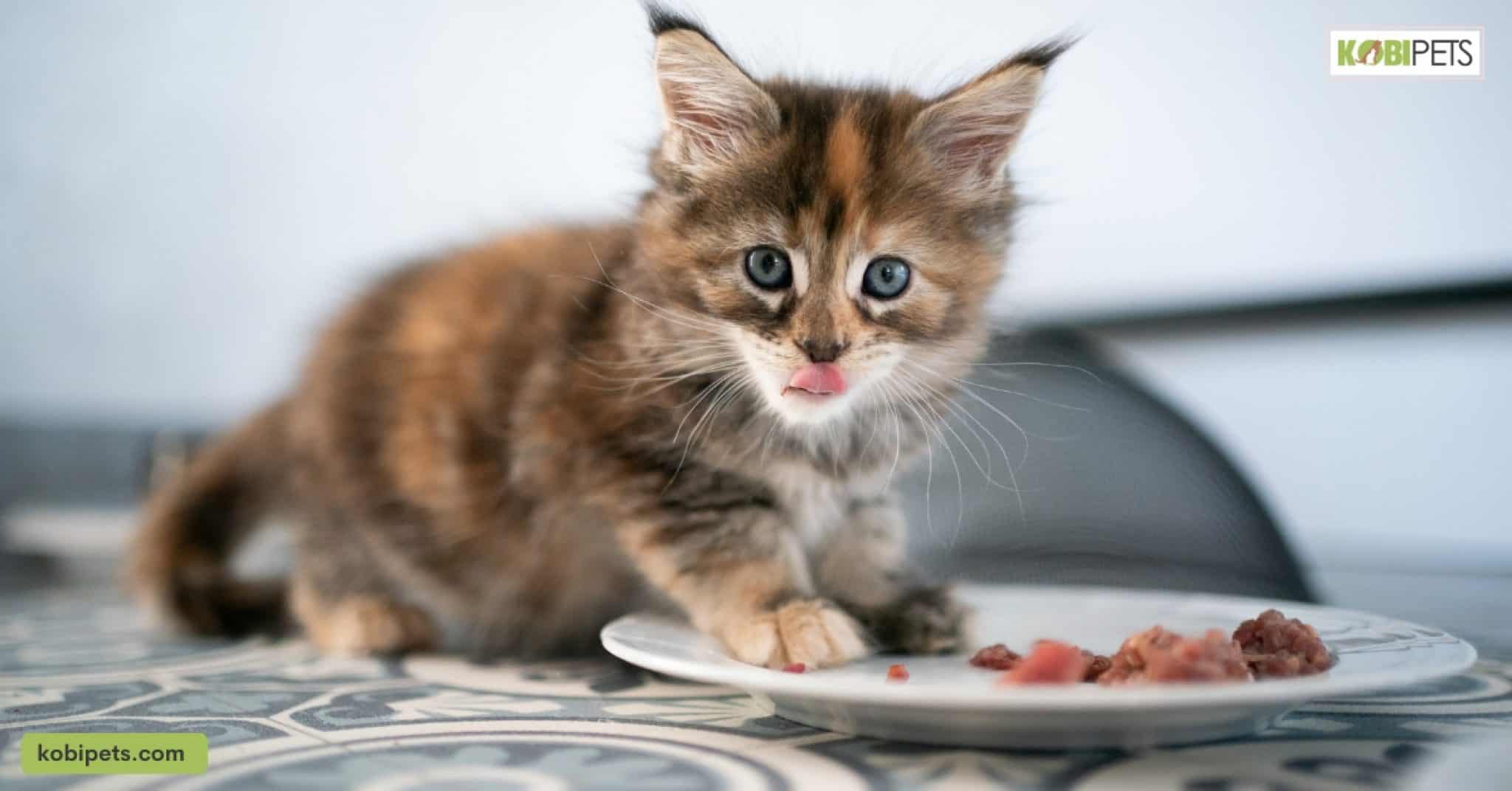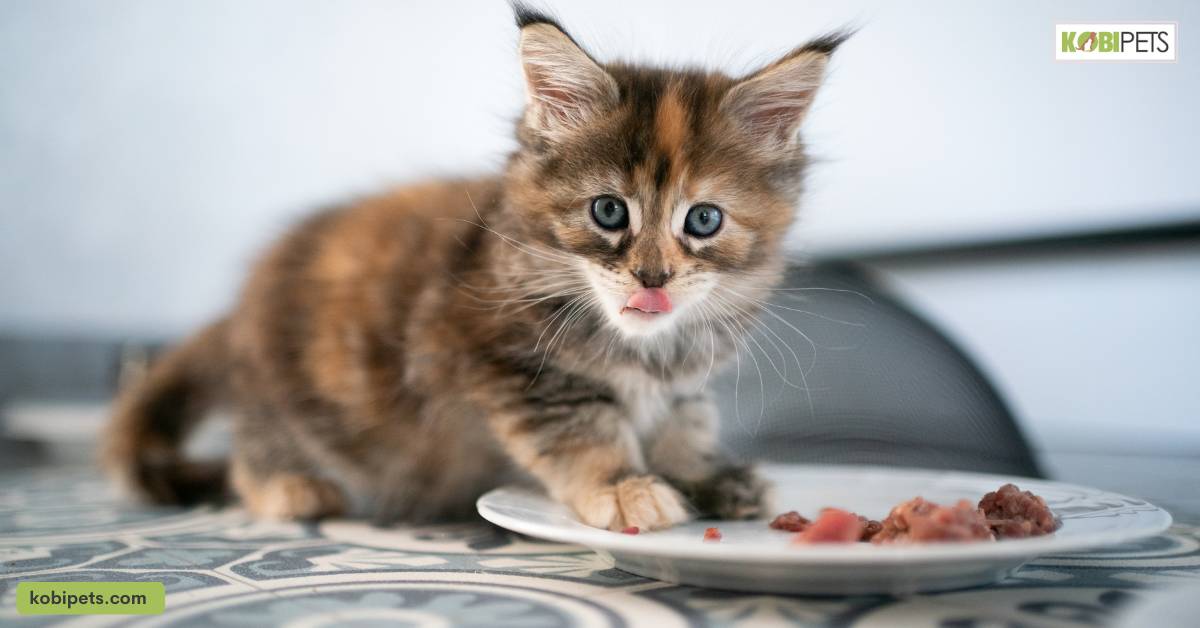 Increase Playtime
Spending quality time with your kitten is one of the best ways to promote calmness. When kittens play, their bodies release endorphins, which help them to relax and reduce stress.
Further, physical exercise ensures that they can better focus when needed as well as burn off extra energy, making them more likely to keep calm in situations that they may normally find overwhelming.
To increase playtime, offer a variety of toys such as interactive wand toys or puzzle toys that essentially put the toy "in their hands" and allow them to practice stalking and pouncing. Regularly scheduled play sessions will provide your kitten with something to look forward to, thereby reducing general anxiety levels.
Provide Safe Toys and Spaces
Making sure cats feel safe and secure is essential to promoting calmness in their behavior. Providing cats with a variety of toys can help make them feel content, comforted, and engaged.
For example, interactive toys that are filled with catnip or challenge the cat physically can help keep them entertained and provide enrichment. Additionally, ensuring cats have plenty of space to move freely together is important for promoting healthy physical and mental well-being.
Having scratching posts readily available also provides opportunities for cats to sharpen their claws while releasing tension. When creating a safe environment for cats both indoors and outdoors, it is essential that fences are adequately enforced to prevent escape or harm from other animals or predators.
Create Positive Experiences with People and Other Animals
Creating positive experiences for kittens is an important step in helping them feel safe and relaxed. Providing them with pleasant interactions, enrichment activities with other animals, and interesting stimulation can all help to promote kitten calmness.
Offering regular and varied play sessions allows kittens to become comfortable with novel situations and new people and animals. Enrichment activities such as obstacle courses or puzzles that reward kittens with treats will give them the opportunity to burn off energy while providing mental stimulation.
Regular socialization sessions with friendly cats or gentle dogs can also help teach a young kitten proper body language, boundaries, and manners, and provide an opportunity to learn species-specific social skills needed for confidence and comfort.
Positive experiences are pivotal in developing trust in humans, reinforcing desired behaviors, promoting the learning of acceptable behaviors, relieving stress levels, aiding transition into their indoor environment, reducing aggression and so much more!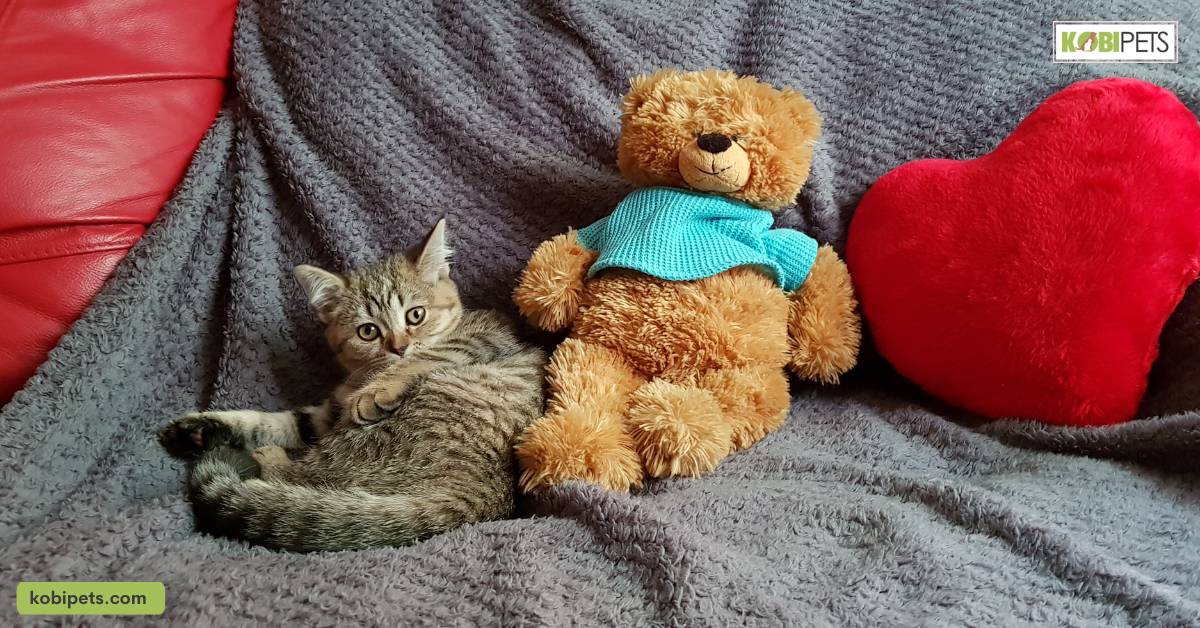 Seek Veterinary Assistance When Needed
As a pet parent, it is important to keep in mind that cats have very different needs than dogs and other animals, including their own individual personalities. If your kitten shows any signs of stress, it is wise to seek out veterinary assistance.
Not only can they help you to identify the underlying cause of their distress, but they can also recommend ways to promote calmness and reduce stress levels. From diet and nutrition recommendations to exercise tips, your veterinarian can provide essential advice for these first few important months in your kitten's life.
Taking the initiative and being proactive about seeking out advice from a professional will ensure your kitten starts off on the right foot in a new home and helps create an environment of comfort and trust within the months ahead.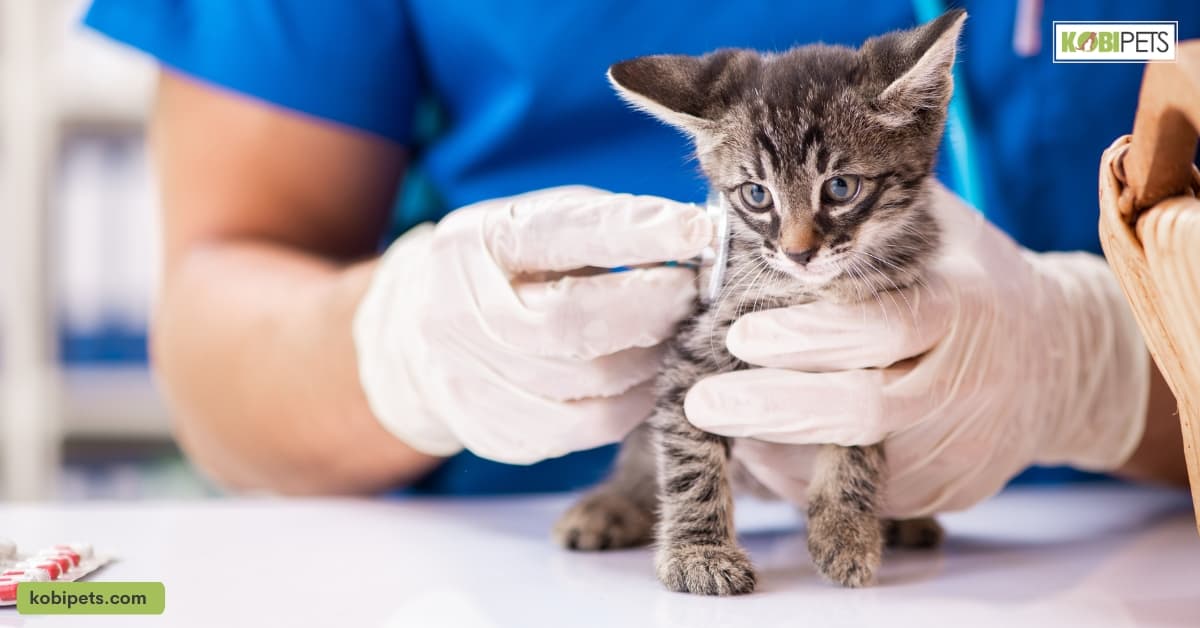 In Conclusion
It's important to understand that kittens can have a range of personalities and behaviors – some will be more active and others calmer. The key is to create an environment that encourages positive behavior while also providing mental stimulation, exercise, and social interaction.
By taking the time to understand why your kitten may be calm, you can better equip yourself with the necessary tools to promote this behavior and create a safe space for your furry family member. With ongoing attention, positive reinforcement, and plenty of love, your kitten is sure to remain content and relaxed in its new home.