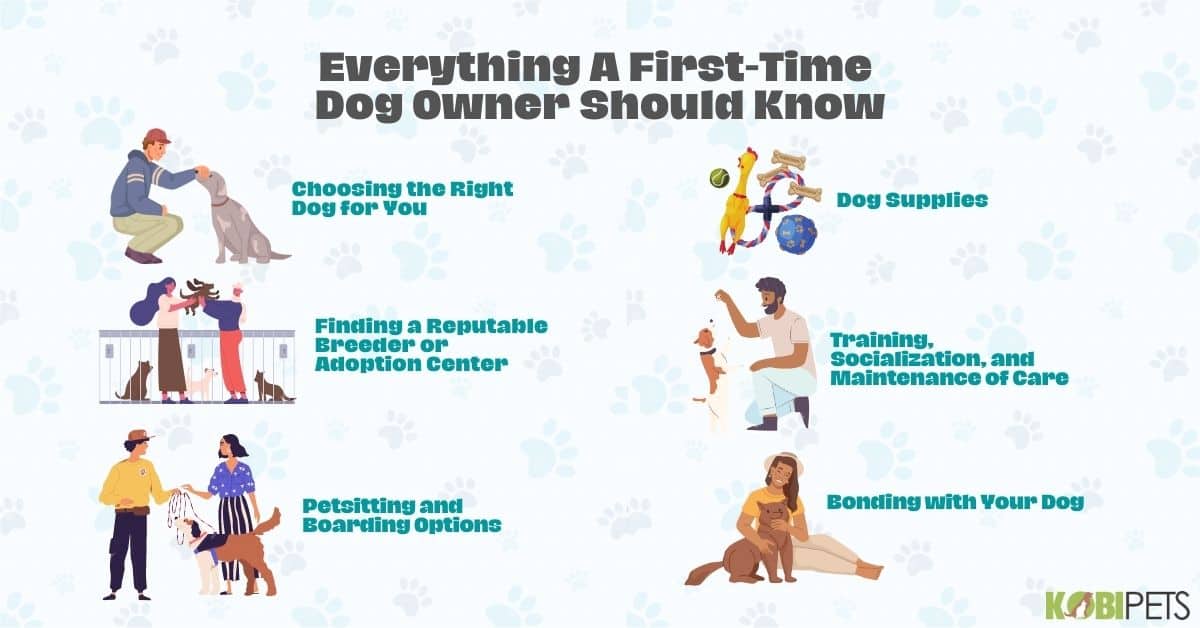 Being a first-time dog owner can be an exciting and rewarding experience – but it also comes with a lot of responsibility. It's important to make sure you understand the basics of having a pup in your home, from puppy-proofing your home to house training guidelines and proper grooming techniques.
This blog post will provide advice on essential items like puppy-proofing your home, house-training guidelines, and how to properly give your pup all the love they need. Getting everything right takes some time and patience, but this guide will help make it easier.
Choosing the Right Dog for You
If you're thinking of getting a dog, it's important to make sure that the pup you choose is the right fit for you and your lifestyle. Consider the size – will a larger or smaller dog work better for you in terms of space and energy? Also, think about the breed – are there particular breeds that are better suited to certain activities such as hunting, herding, or guard-dog work?
Additionally, research thoroughly what their activity level is – how much exercise do they need each day? Finally, examine how their temperament matches up with your personality. Are they energetic and active themselves, or more chilled out?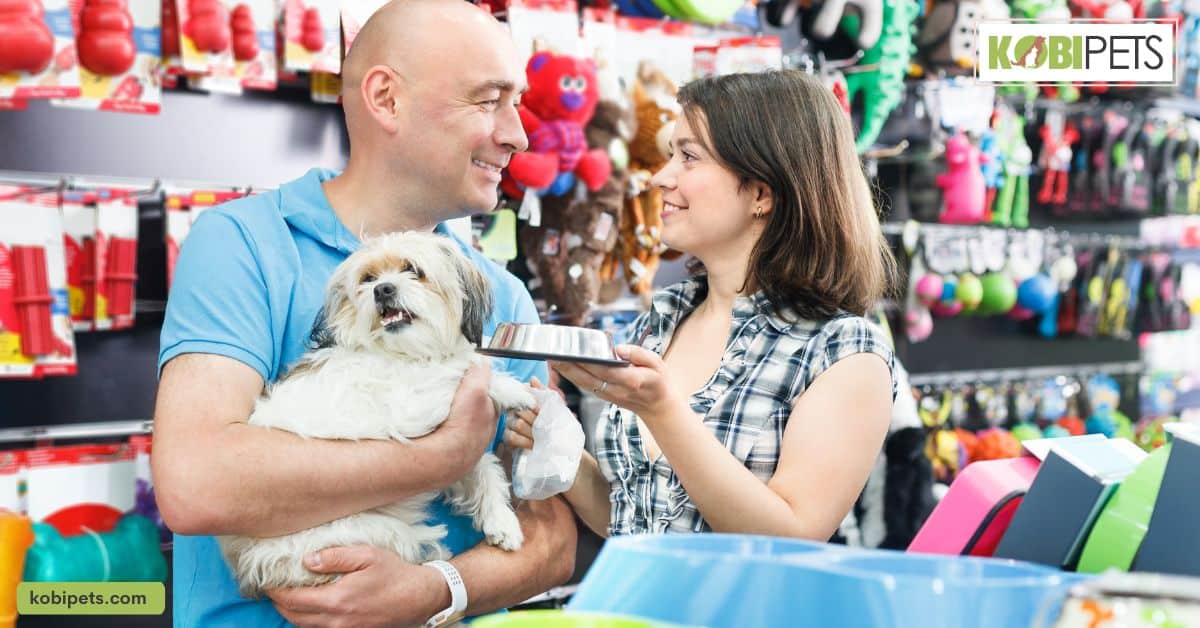 Finding a Reputable Breeder or Adoption Center
Adding a four-legged friend to your family doesn't have to start with a trip to the pet store. To ensure that you get your doggo off on the best paw, take some time researching reputable breeders or adoption centers near you. Ask other dog lovers if they know of any responsible and ethical choices, or look into reviews online.
Once you've narrowed down where to go, get in touch with them and ask plenty of questions. Does the breeder guarantee health testing for the puppies? Do background checks on adopters at an animal shelter?
Petsitting and Boarding Options
If you are looking for an option to take care of your pet while you are away, it can be beneficial to research pet-sitting or boarding options in your area. There are a variety of pet care services ranging from daycare and drop-in visits to overnight stays. It's important to look into the services offered, rates, references, reviews from other customers, and what kind of liability insurance the service provides.
Additionally, you should ask if your pet is required to have certain vaccinations or paperwork before using the service. Doing this research can provide peace of mind that your pet will be in good hands during your absence.
Dog Supplies You'll Need
As a first-time dog owner, you must have an understanding of the supplies you'll need to provide your pup with a safe and loving home. Of course, food and water dishes are essential, as well as some comfortable bedding for them to take naps on. A few toys will help keep your pup entertained and provide healthy stimulation.
If you plan to walk your dog around the neighborhood or in public areas, then you'll want to acquire a proper leash and collar. And last but not least, if your dog has any special needs—whether medical or dietary—then make sure that these needs are taken into consideration when purchasing supplies.
Training, Socialization, and Maintenance of Care
Establishing a routine for your new dog is a great way to ensure they stay happy and healthy while adjusting to their new home. Establishing an effective routine will ensure that your pup knows when it's time to eat, sleep, exercise, and more. Scheduling these activities can also help reduce stress and nuisance behaviors as your dog gets used to their new environment; this also helps form good habits early on and will remind them of all the benefits of remaining active.
Of course, it's important to be flexible with your pup; following a strict schedule isn't always possible due to other commitments or unexpected changes. But by creating a routine that fits everyone's needs, from potty walks to bedtime snuggles, you are sure to create the most comfortable and rewarding living space for both you and your furry friend. Consistent and positive reinforcement is key to successfully training a dog.
Bonding with Your Dog
As a first-time dog owner, it's important to understand the importance of bonding with your pup. An easy way to start is through positive reinforcement. Spend time playing with them, talking to them, and offering treats when they behave well to increase their trust and fellowship with you.
This can also be a great way for your pup to learn basic obedience commands like sit, stay or fetch. Additionally, make sure they feel safe and secure by providing familiar smells and toys that they can call their own. Familiarity will help build a stronger bond between the two of you and create a more fulfilling connection between companion animals and their owners.
Final Tips for First-Time Dog Owners
First-time dog owners should take the transition of introducing a pup into their lives seriously and make sure they are prepared for the responsibility. It's important to socialize your canine early so they're comfortable in situations like walking outside or being around people, as well as other pets.
Additionally, ensure that you have the necessary supplies such as food, chew toys, and bowls; you may also want to set up an indoor potty area if it's feasible. Toilet training can be accomplished faster if you feed your puppy at specific times every day—this will help them create routines that will serve them in the long term.
Finally, proper grooming doesn't just focus on good looks but is essential in preventing mats and skin irritation which could cause discomfort. Regular brushing of their coat helps remove dead hair while giving them a chance to identify ticks or fleas quickly.
In conclusion
Becoming a first-time dog owner can be an exciting journey but it is important to prepare yourself adequately. Start by understanding your pet's needs and characteristics, get familiar with all of their grooming requirements, and then create a routine that fits both you and your furry friend. It also helps to understand how to train your pup using positive reinforcement.
And lastly, don't forget to stock up on the necessities like food, bowls, toys, and treats. All these steps will ensure your pup has a safe and happy home life with you and you both will have rewarding experiences being together.