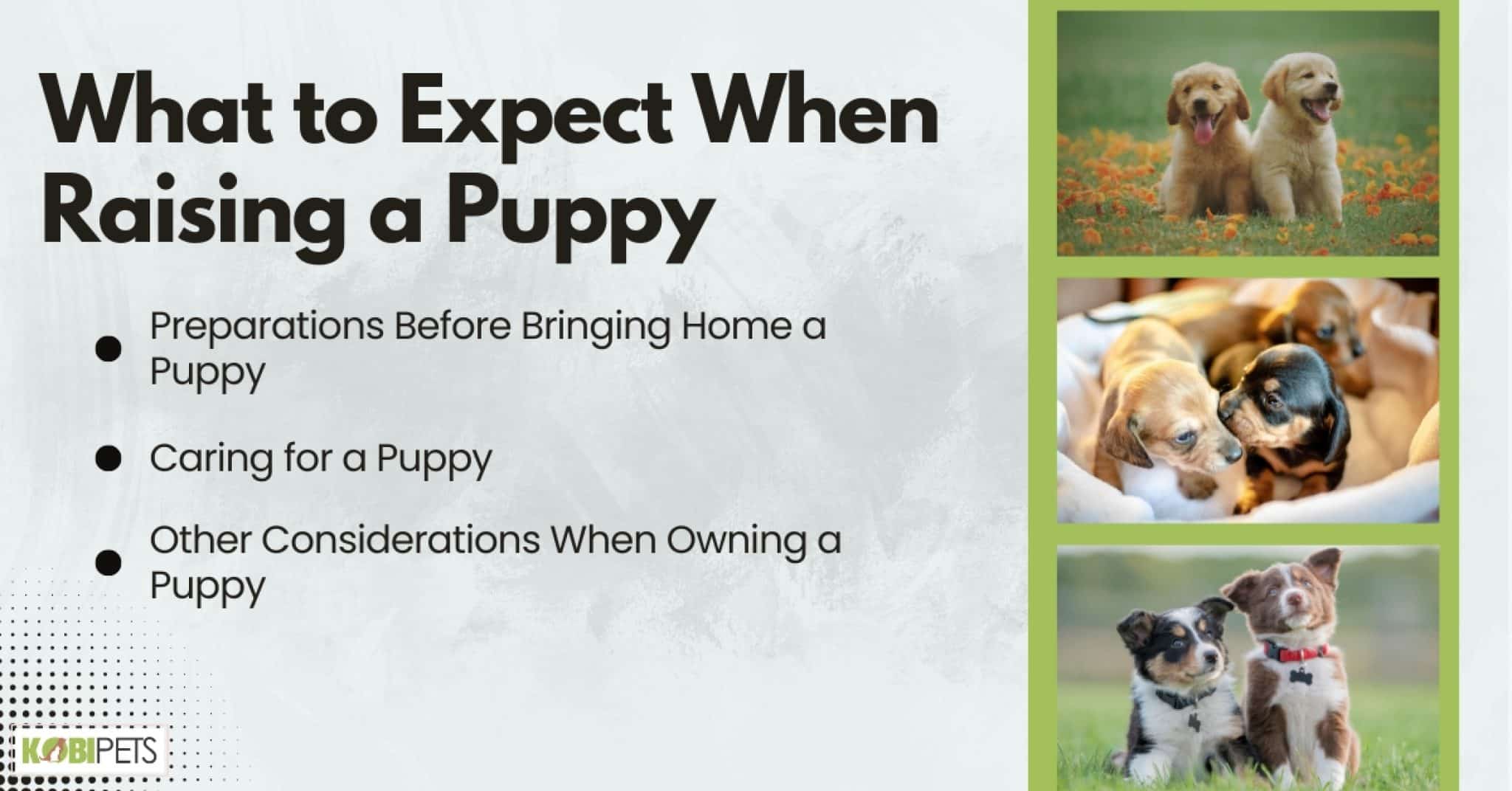 Raising a puppy is a fulfilling experience, but it takes proper preparation, training, and care. The key to successfully raising a puppy is to start early with socialization, basic commands, potty training, and providing appropriate nutrition, exercise, and regular veterinary check-ups. Remember to enjoy the journey and bond that you'll form with your new best friend.
Are you dreaming of adding a four-legged family member to your home? From establishing rules and boundaries to providing proper nutrition, exercise, and training, we're here to help you prepare for the wonderful journey of puppy ownership. Read on for everything you need to know when it comes to raising a puppy!
What to Expect When Raising a Puppy
Bringing home a puppy is an exciting experience. However, before making the commitment, it's important to be aware of what to expect when raising a puppy. Initially, there will be a lot of time spent house-training and training basic commands like sit and stay.
A positive reinforcement-based approach is usually best for teaching those commands. Depending on the breed and age of the puppy, you may also need to set aside time for additional medical and grooming needs such as vaccinations or nail-clipping.
On top of that, puppies need an abundance of exercise to stay stimulated both mentally and physically. Otherwise, they may act out in destructive ways as a result of pent-up energy. Adequate rest is also important for their growing bodies since puppies won't always know when to take breaks themselves.
Despite the hard work, though, having a puppy can lead to lots of fun times with lots of love!
Preparations Before Bringing Home a Puppy
Preparing for your puppy involves more than just buying supplies and toys – often times it also includes researching breeds, considering potential costs, learning about basic training techniques, and even asking questions of your vet.
To ensure your pet's health and safety, and increase the reward of having a furry friend in your life, it is critical to do the necessary preparations before bringing home a puppy.
Establish Rules and Boundaries
Bringing home a puppy is an exciting event, but it's important to be as prepared as possible for their arrival. Establishing rules and boundaries before this new arrival is the key to setting your puppy up for success.
Establish which rooms they will have access to, be sure of how much exercise they must get each day, and decide on which treats and food brands will be provided – these are all important considerations prior to bringing home your pup.
It's vital that every family member knows what rules to follow when welcoming a furry friend into the home – there should always be consequences if those rules aren't followed. With proper preparation and well-thought-out boundaries, you can welcome your puppy into its new home with confidence that they have all the resources they need to become a happy and healthy companions.
Get Supplies Needed for the Puppy's Care
Before deciding to bring a puppy into your home, it's important to ensure that you have all the needed supplies. Grooming materials such as combs and clippers, toys, treats, food, dishes, and bedding will be needed if you intend to give your pup the best quality of care.
Take some time to research the needs of different breeds and find the best products you can afford for their specific health concerns. This way you can rest assured that your puppy is set up for success in its new living environment before it even arrives!
Research the Breed and Its Characteristics
Every breed has unique characteristics that can be recognized at different ages. This information can help owners better understand their pup's behavior, physical needs, and temperament.
Knowing the breed is also useful for training and socializing your puppy so that problems can be avoided in the future. Knowing what to expect from the breed before getting a puppy will give them an ideal start in life and allow you to provide the best possible care for them as they grow up.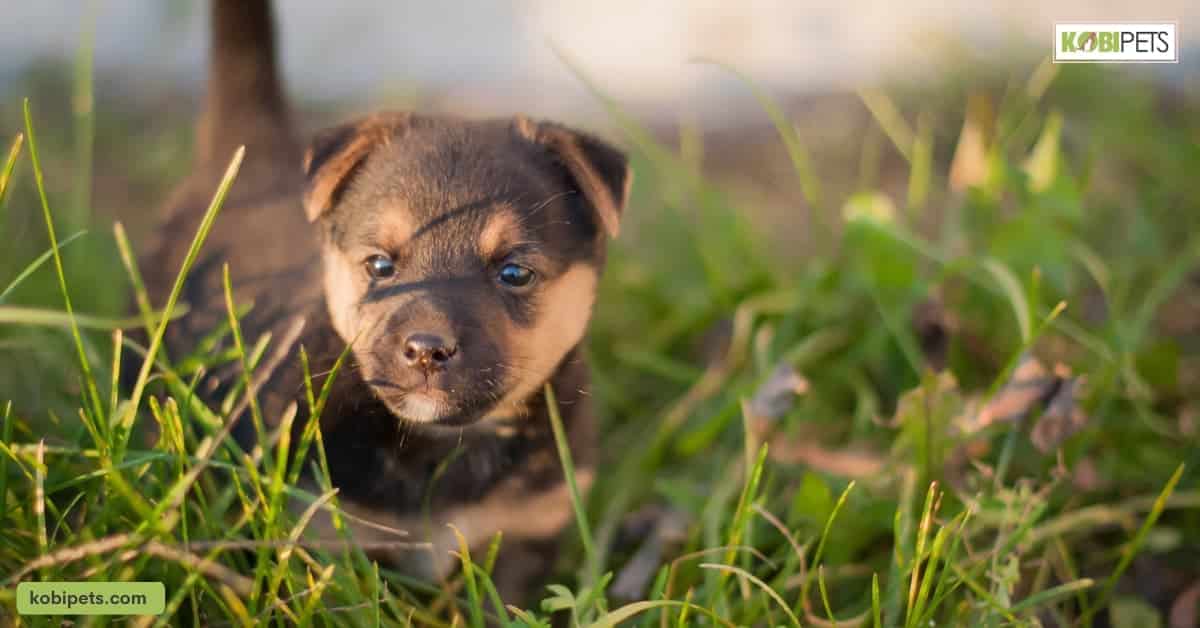 Caring for a Puppy
New puppy owners often find that caring for a pup is fun and rewarding, but it can also be difficult and overwhelming. Puppy responsibilities include providing good nutrition and proper exercise, as well as training and socialization.
To ensure success, it's important to research the type of breed you have chosen, take your pup to the vet regularly, plan a good daily routine, seek help if needed, and above all else provide lots of love! Taking the time to understand basic puppy needs will lead to years of enjoyment with a faithful pet companion.
Feeding and Nutrition
Caring for a puppy involves providing the right nutrition to ensure the pup's overall health and well-being. Puppies have very specific dietary needs, which should include quality commercial food specially formulated for puppies.
As puppies are growing rapidly, these diets will help provide them with all the necessary nutrients in appropriate proportions. Additionally, it is important to make sure that your puppy always has access to fresh water.
A good rule of thumb is to feed your puppy two meals a day at evenly spaced intervals and put away any uneaten food after fifteen minutes or so, as too much food can lead to obesity. Adding small amounts of cooked vegetables such as sweet potatoes or pumpkin can add extra flavor and nutrients to a pup's diet as well.
Finally, be sure to consult with your veterinarian to determine the best type of diet your particular pup needs to be based on its breed and lifestyle.
Exercise and Playtime
Caring for a new puppy is a fun and exciting time for every pet owner. Exercise and playtime are two important components that must be included in their daily routines.
Thoroughly exercising your puppy helps them to develop healthy muscles, stay at a healthy weight, and even prevent certain behaviors from developing; so try to ensure your pup gets ample opportunity to take part in activities like walks or trips to the dog park.
It's also essential that they have plenty of playtimes – whether that's throwing balls or tugging on toys – as it helps stimulate their minds, strengthens their bond with you, and allows them to become comfortable around other people and dogs.
Training, Obedience, and Socialization
Owning a puppy can be a wonderful addition to any home, but it is important to be aware that proper training, obedience work, and socialization are key components of ensuring long-term success.
Training and obedience help puppies become well-behaved members of the family, while socialization helps introduce them to different people, locations, and experiences in a positive way. This can prevent issues from developing due to fear or anxiety.
New owners should use reward-based training techniques and start early to ensure the best results! With consistency, dedication, and positive reinforcement, caring for a puppy can be a fulfilling experience that both pet and owner will enjoy for many years.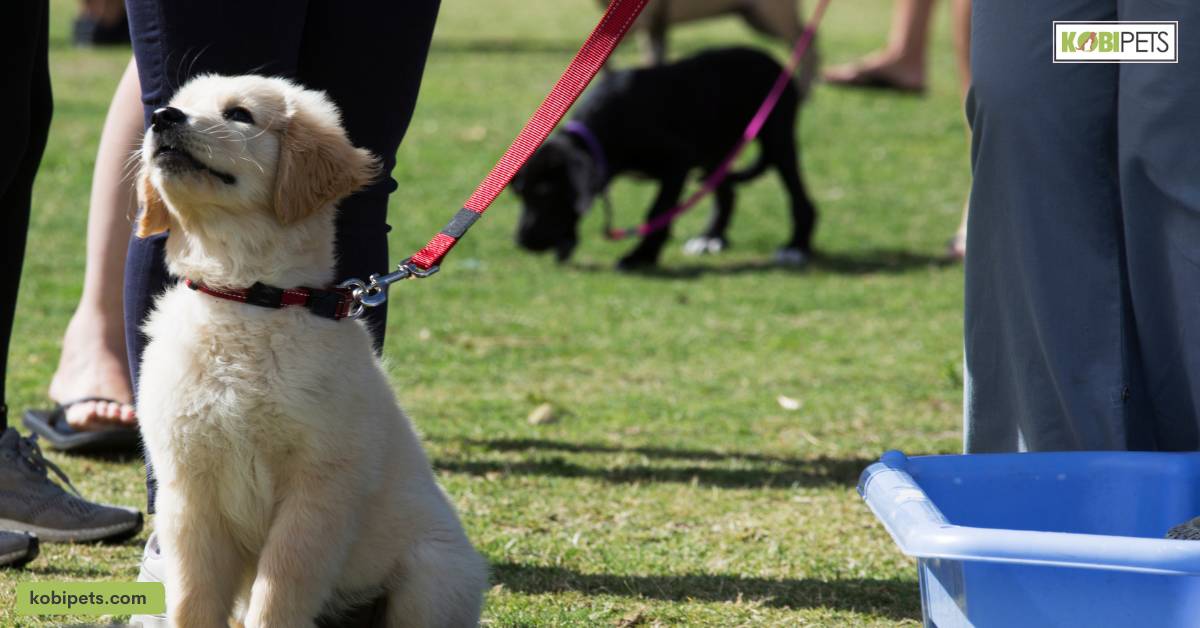 Grooming Needs
An energetic puppy may meet all the household's energy requirements, but it also requires special attention and care to be happy and healthy. As with any other pet, periodic grooming is an important aspect of that routine.
Depending on the breed of dog, this can include frequent brushing and bathing, trimming nails, and brushing teeth, and trimmings around paws and ears. Grooming should begin shortly after bringing a new puppy home to help them become used to being handled in those ways, which can make health checks easier as they grow older.
Not only does regular grooming keep the pup looking good, but it's also important for their physical comfort – dirt and debris can cause skin irritations that if left untreated can lead to severe medical problems later down the road.
Veterinary Care
Caring for a puppy requires more than just regular visits to the veterinarian. While annual checkups and vaccinations are a must, it's also important to watch them closely for signs of poor health.
This can look like lethargy and loss of appetite, coughing or sneezing, or any general changes in behavior. If you suspect something might be wrong with your puppy, it is always best to schedule an appointment with your veterinarian immediately so that they can accurately diagnose and resolve the issue.
Ensuring proper veterinary care throughout all stages of a puppy's life will help ensure its overall health and longevity as it grows and develops into adulthood.
Other Considerations When Owning a Puppy
When owning a puppy, there is a multitude of considerations beyond the joys of having a pet. From essential vaccinations to establishing the right feeding schedule for your pup's growth and development, it's important to understand the responsibilities of being a pet owner.
With proper knowledge and care, owning a puppy can be an immensely rewarding experience that both you and your pup will treasure for years to come.
Housebreaking and Potty Training
Owning a puppy can be an incredibly rewarding experience, but there are some things to consider if you want it to be enjoyable for all. Housebreaking and potty training, which involve teaching your pup where to relieve itself, are essential components of caring for a new pet.
In addition to the obvious practice of positive reinforcement and consistency when teaching simple commands such as "sit" or "fetch", it is important to create and stick to subtle physical cues that will appear in conjunction with verbal instructions during toilet-training sessions and beyond.
For example, if the intent is for your puppy only to relieve itself outside on a lawn or street corner rather than on carpets or rugs inside of your house, try to make sure that each walk ends at the same spot apart from varying between front gardens and back gardens.
These small details could potentially save you a large headache in the future as they can help ingrain pooping properly away from furniture into your puppy's habits as they grow up.
Separation Anxiety and Preventing Chewing and Destruction
Having a puppy can be a joy, but it does come with certain anxieties. One of the most challenging issues that puppy owners might face is separation anxiety. This can manifest as destructive behaviors such as barking, chewing, and destroying furniture.
For this reason, it is important to start socialization training early. It is also important to practice leaving your pet at home alone in short intervals until they become more comfortable being alone.
Hiring a dog walker or having someone come over when you are not home to help with potty breaks is also recommended to prevent unwanted behaviors during the times when you are away from your pup.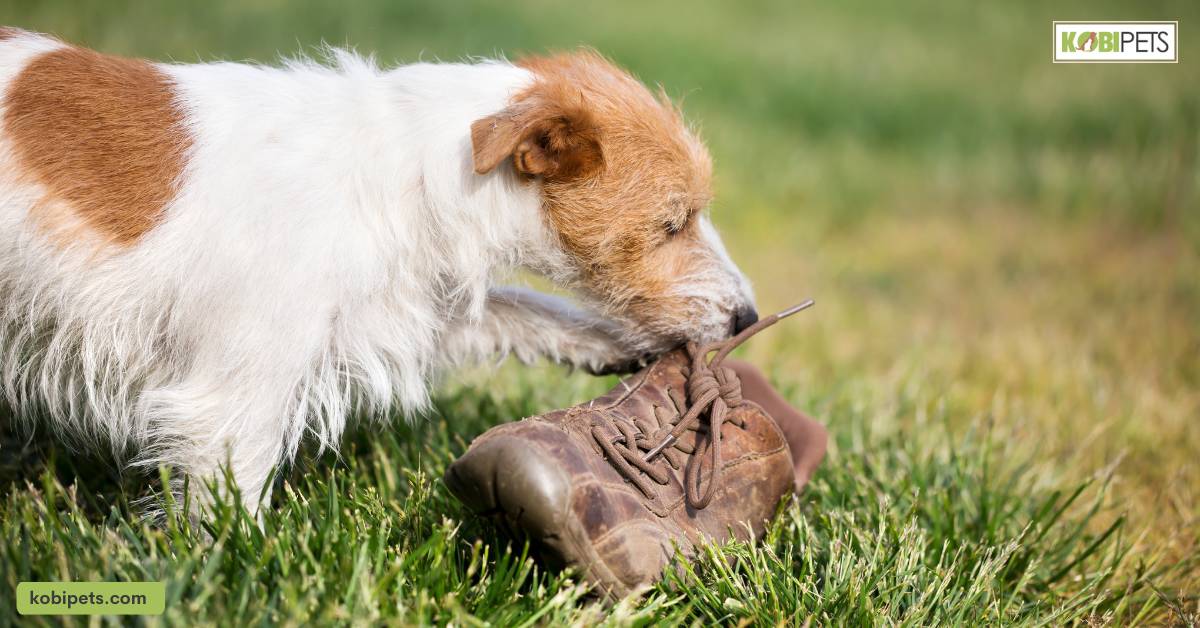 Keeping Them Safe from Hazards in the Home
One of the most important considerations when owning a puppy is to keep them safe from potential hazards in the home. It is important to ensure that all dangerous substances are kept out of reach and that any cords or wires are well hidden or stored away, as puppies often like to chew on them.
Puppies should also be discouraged from digging or chewing on furniture or walls, as this can cause damage or lead to injury for your pet. Additionally, it is important to invest in sturdy fences and security gates around any outdoor areas to which you plan on giving your pup access.
Finally, it is essential to give puppies plenty of space; both indoors and outdoors – in order for them to exhaust their seemingly-endless supply of playful energy.
In Conclusion
Raising a puppy is a challenging but rewarding experience. It's important to be prepared with the necessary supplies, training, and socialization for your puppy's development and well-being. Remember to enjoy the journey and the bond that you'll form with your new best friend.