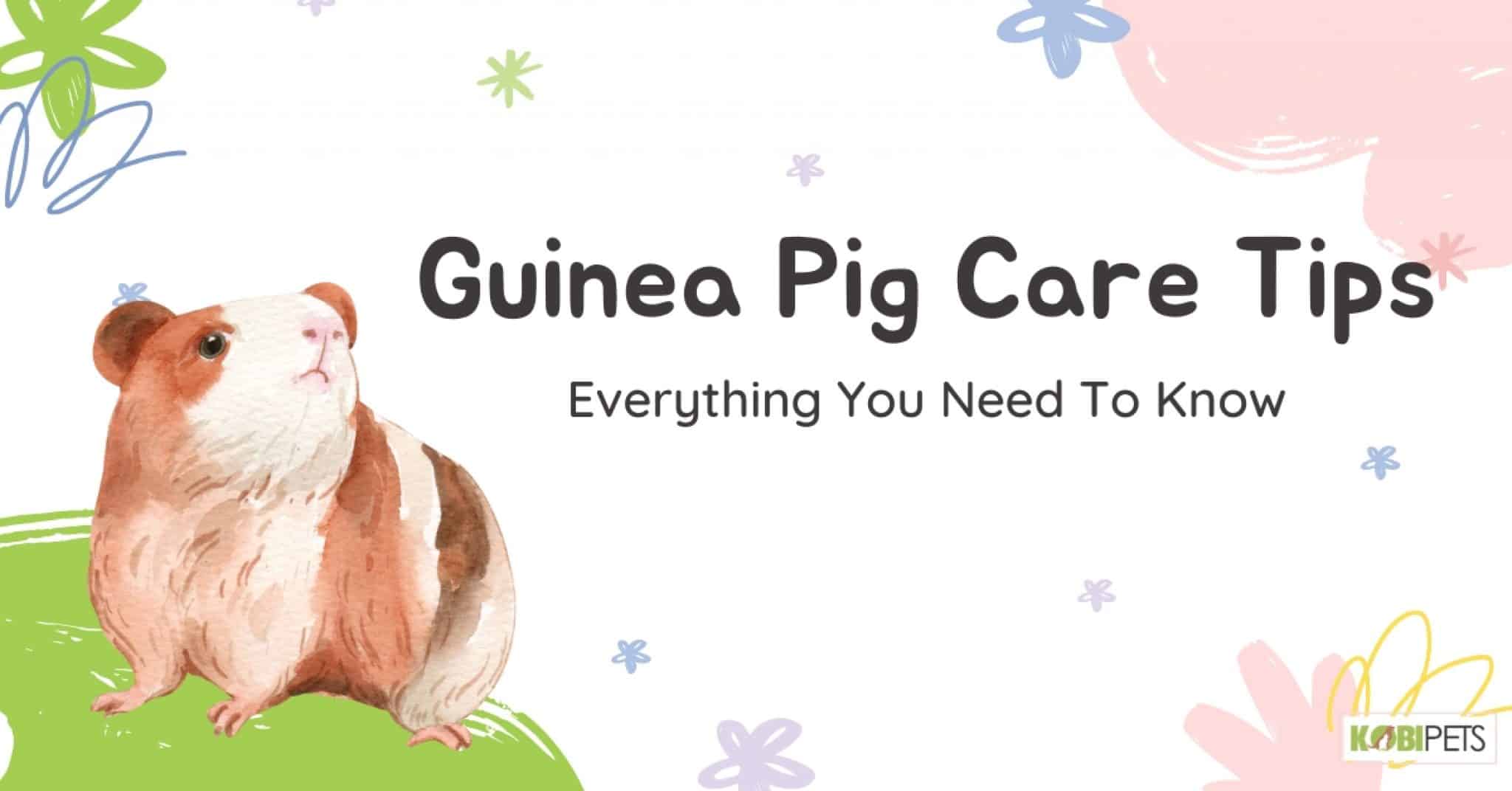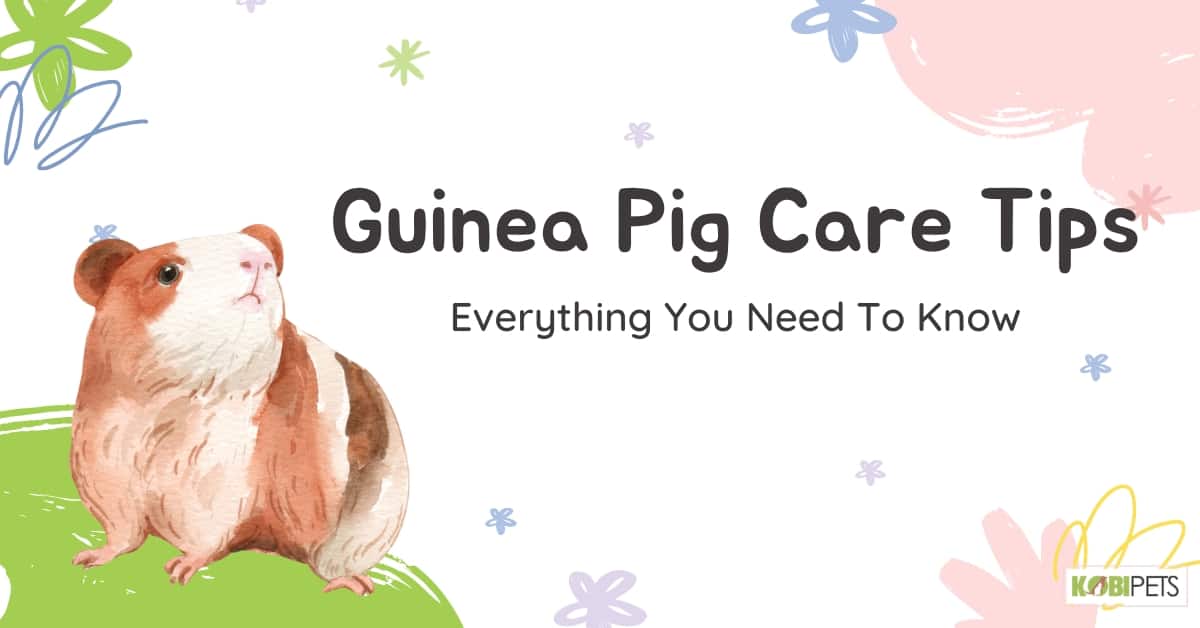 Are you wondering how to keep your guinea pig healthy and happy? One of the best ways is to provide regular playtime and exercise. Exercise accessories such as tunnels, ramps, and hideouts offer cognitive stimulation and encourage exploration while also allowing for bonding between owners and their guinea pigs.
Additionally, regularly scheduled vet visits are essential in order to diagnose and treat any existing illnesses or injuries. Finally, regular grooming such as brushing, bathing, nail trimming, and ear cleaning is essential for your guinea pig's overall health and well-being.
This blog post provides valuable tips on how to ensure your guinea pig stays healthy and happy. From exercise and playtime to cleaning their ears and trimming their nails, you will find all the information you need right here.
Popularity of Guinea Pigs as Pets
Recently, guinea pigs have become increasingly popular as pets thanks to their lovable personalities, soft fur, and gentle dispositions. While they take a bit more effort to maintain than hamsters, they are generally easier to take care of than other small animals such as ferrets or rabbits.
While they're social animals that thrive with companionship, it's important to confirm that the guinea pig you choose is compatible and willing to interact before "doubling up". Guinea pigs can live up to 8 years and require daily access to hay and fresh water as well as some nutritious greens every day for a balanced diet.
Like any other animal, regular exercise is also important for keeping them healthy and engaged. With proper care, guinea pigs make great life-long companions who will be sure to fill your home with love and laughter.
Housing
Size Requirements
When considering the housing requirements for guinea pigs, size is an important factor. While most cages typically marketed as "guinea pig" enclosures are suitable for one or two small animals, larger groups may require much more space.
To ensure your guinea pigs have adequate amounts of exercise and mental stimulation, it is essential to plan out a habitat that can accommodate your specific number of cavy residents. Knowing the correct enclosure size for your pets will help to maximize their enjoyment and well-being.
| Size Requirements when Housing Guinea Pigs | Description |
| --- | --- |
| Cage | Guinea pigs should have a minimum cage size of 7.5 square feet with an additional 2 – 3 square feet for each additional guinea pig. The walls should be at least 12″ tall and made from safe materials such as wood or metal. |
| Bedding & Accessories | The bedding should be shredded paper, hay, or straw and should cover the bottom of the cage completely. Other accessories to include are toys, exercise balls, ceramic dishes for food and water, hideaways, and tunnels for enrichment. |
Bedding Options
Guinea pigs are lovable and well-loved household pets, and they require comfortable and cozy beds to ensure they have a restful sleep. Fortunately, there are many different types of bedding options available to help provide them with ultimate comfort!
Guinea pig owners should keep in mind the type of material used when selecting an appropriate bedding option for their pet; some potential materials include wood pellets, shredded paper, or cotton sheets. It's important to note that guinea pigs can be sensitive to odors so regular cleaning is vital.
Additionally, owners should be mindful that some bedding materials can contain dust or wood chips that may create respiratory issues for the pet if not taken into account. By taking the necessary precautions and making an informed decision on the best type of bedding option, your beloved guinea pig will surely enjoy a good night's rest day after day.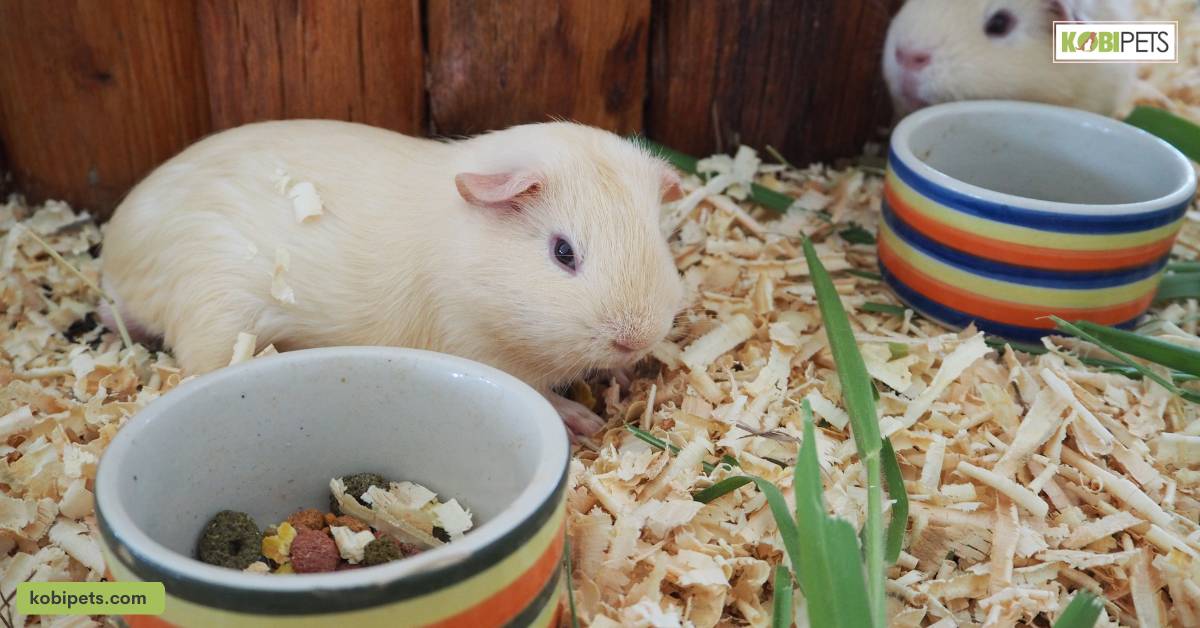 Access to Fresh Air
Providing guinea pigs with access to fresh air is an important part of their everyday care. Many pet owners choose to house guinea pigs outdoors, however, this isn't always possible or practical. Instead, the easiest way to ensure guinea pigs have access to fresh air is by using a dedicated outdoor enclosure that allows them to spend time outside safely and securely.
The enclosure should be large enough for them to move around freely and be protected against predators. Additionally, the enclosure should include a suitable shelter that provides shade in hot weather and protection from rain. Moreover, providing an array of enrichment activities within the enclosure will keep guinea pigs happily occupied while they are outside in the fresh air.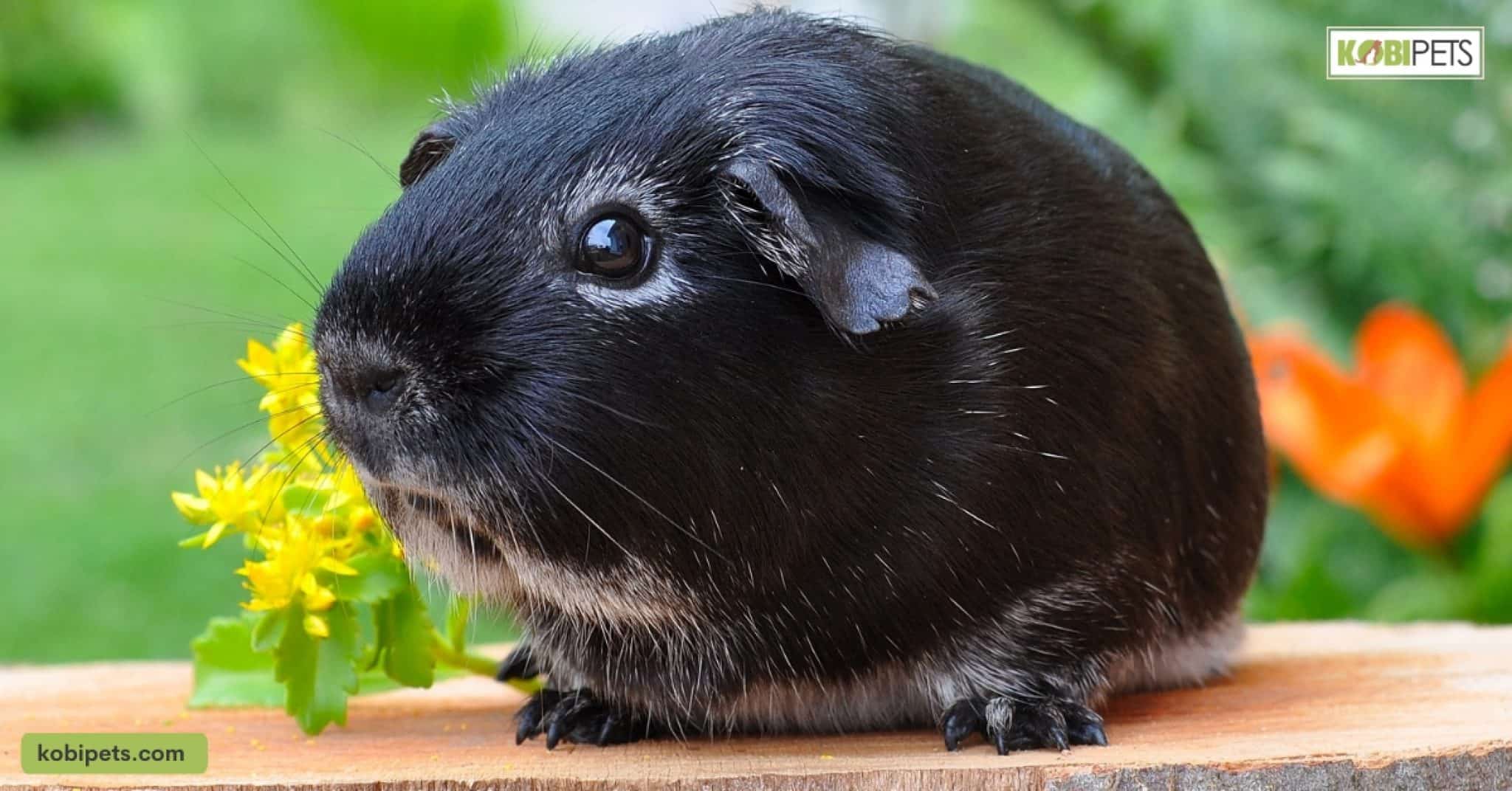 Temperature Considerations
When taking care of guinea pigs, one must take into consideration their optimal temperature range. Guinea pigs thrive between 15°C (60°F) and 24°C (75°F). Sudden changes and extreme temperatures can cause severe health problems in guinea pigs, so it is important to provide them with stabilizing, comfortable living conditions that remain within the recommended range.
Maintaining a moderate climate for your pet will protect them from illnesses and ensure they have the energy to show their friendly personalities. Properly keeping your guinea pig's environment at the right temperature requires commitment but has a big reward – an energetic, happy pet.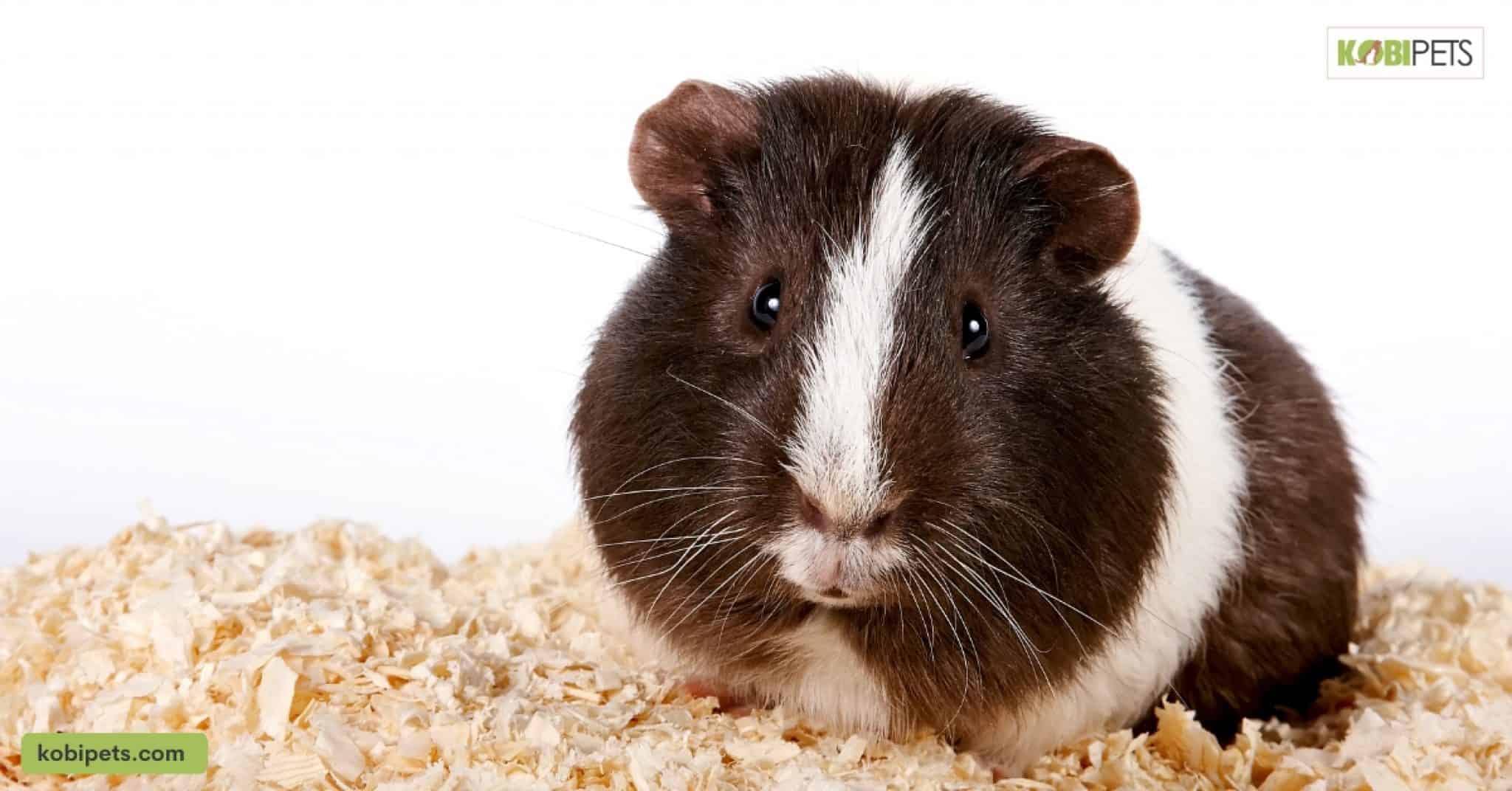 Diet
Nutritional Requirements
Caring for guinea pigs has become an increasingly popular pastime; however, providing for their dietary needs is essential for keeping these creatures healthy and happy. Guinea pigs, unlike other animals, are unable to create Vitamin C on their own; thus, providing a diet that is supplemented with fruits and vegetables rich in this vitamin is necessary.
The bulk of their diets should be hay and fresh water, as it provides them with the right balance of carbohydrates and fiber they need. Additionally, pellets can be added either as a complete meal or a supplement as they contain nutrients not commonly found in other food groups.
Lastly, treats such as grapes, apples, or small pieces of carrots should be given sparingly as part of an enrichment activity or reward. Tending to your guinea pig's nutritional requirements will lead to a happier and longer life for these delightful companions!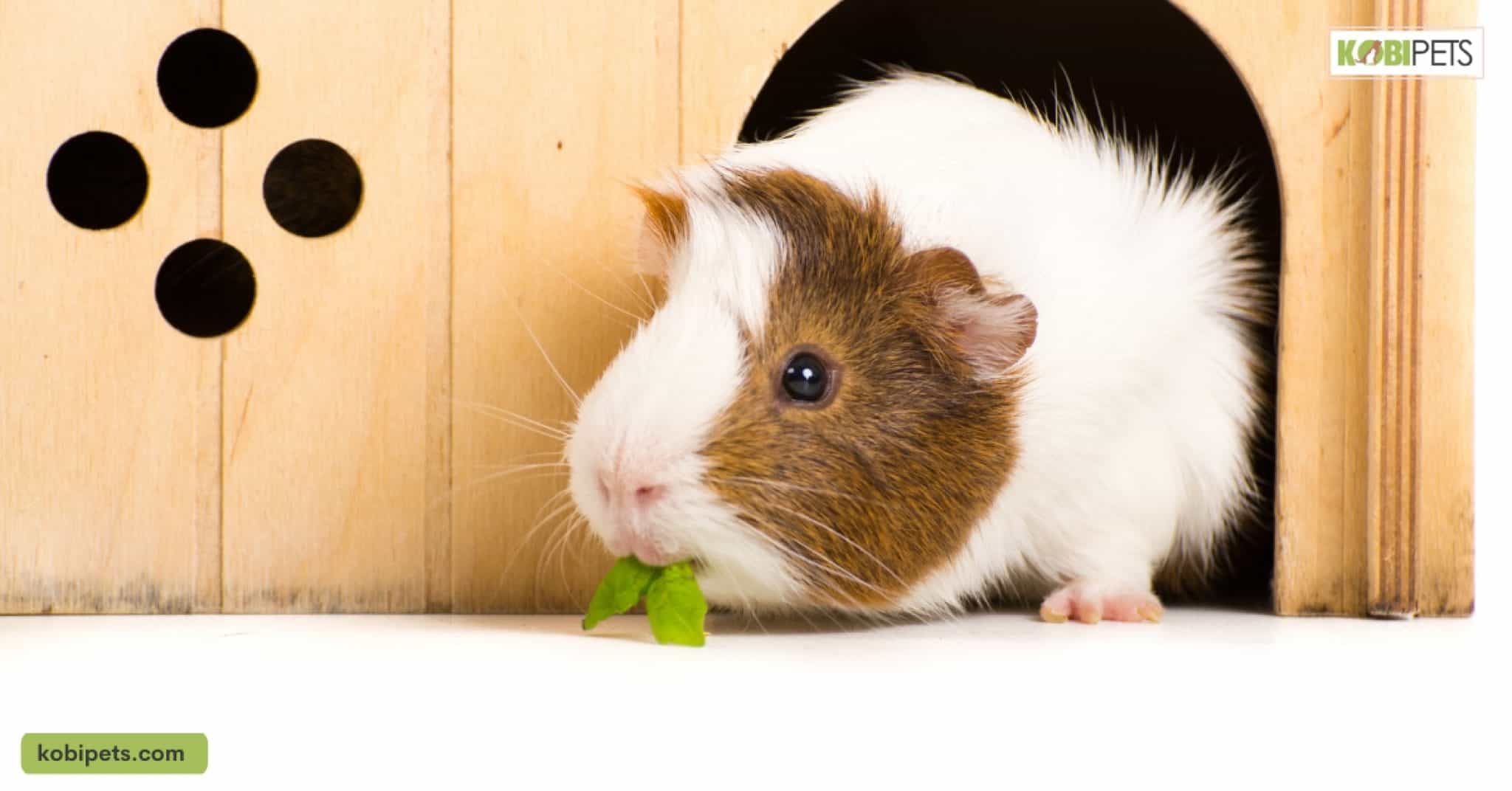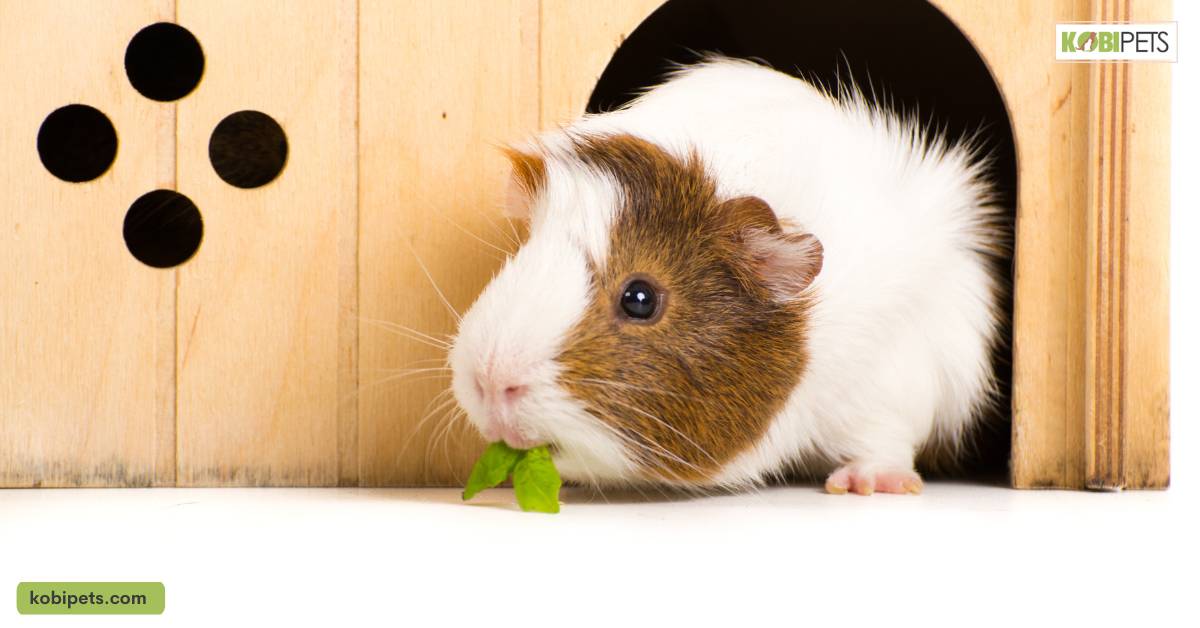 Pellets vs. Fresh Vegetables
Many individuals are looking to eat healthier and make the switch from unhealthy processed foods to fresh fruits and vegetables. However, one obstacle for many is deciding whether to opt for pellets or fresh vegetables.
Pellets can be convenient because they are quick and easy to prepare but there are definite advantages to consuming your fruits and veggies in their raw, fresh form.
| Pellets vs. Fresh Vegetables when Feeding Guinea Pigs | Description |
| --- | --- |
| Pellets | Approved pelleted diets for guinea pigs should include hay, Timothy grass and other sources of fiber as the main ingredients. Avoid diets high in sugar, fats, and artificial colors and flavors. |
| Fresh Vegetables | Dark leafy greens, radishes, carrots, and other vegetables are a great source of vitamins and minerals. Fresh vegetables should only make up 20 – 25% of your guinea pig's daily diet. |
Hydration
Ensuring that your guinea pigs stay hydrated is essential for their health and overall well-being. Since guinea pigs rely almost entirely on hay to meet their nutritional needs, access to clean, fresh water should be provided regularly. Additionally, hydrating foods like fruits and vegetables can help increase liquid intake for your pets.
For example, cucumbers are a great source of hydration and make for a tasty treat. Always remember to wash all produce with cold water before offering it to your small pets. It is also essential to check the water bottle or receptacle daily and replenish it as needed in order to maintain the proper hydration levels of all cavy residents.
Treats and Supplements
Caring for guinea pigs requires providing them with a thoughtfully chosen diet. In addition to offering fresh fruits and vegetables, the occasional treat can provide some fun and variety in the diet.
However, treats should be kept to a minimum – no more than 10% of their overall daily diet. Some great tasty treat options include small pieces of dried fruit, unsalted nuts like hazelnuts or almonds (not peanuts!), as well as herbs like parsley, mint, and cilantro.
Additionally, to ensure sufficient intake of essential nutrients such as Vitamin C, which can't be synthesized by guinea pigs naturally, dietary supplements such as liquid vitamin drops or hay pellets may be beneficial in the long-term health of your guinea pig.
Exercise and Playtime
Enrichment Activities
Caring for guinea pigs requires a great deal of time and dedication from their owners. Enrichment activities are an important part of providing stimulating environments for our piggies in both exercise and playtime.
Examples of enrichment ideas include the addition of toys such as tubes, chewable sticks, and balls for them to play with and explore, as well as placing a running wheel in their enclosure which encourages an active lifestyle.
Another important aspect of enrichment is providing different textures for them to experience; these can include simple things such as hay or smooth stones that can be scattered about within their enclosure.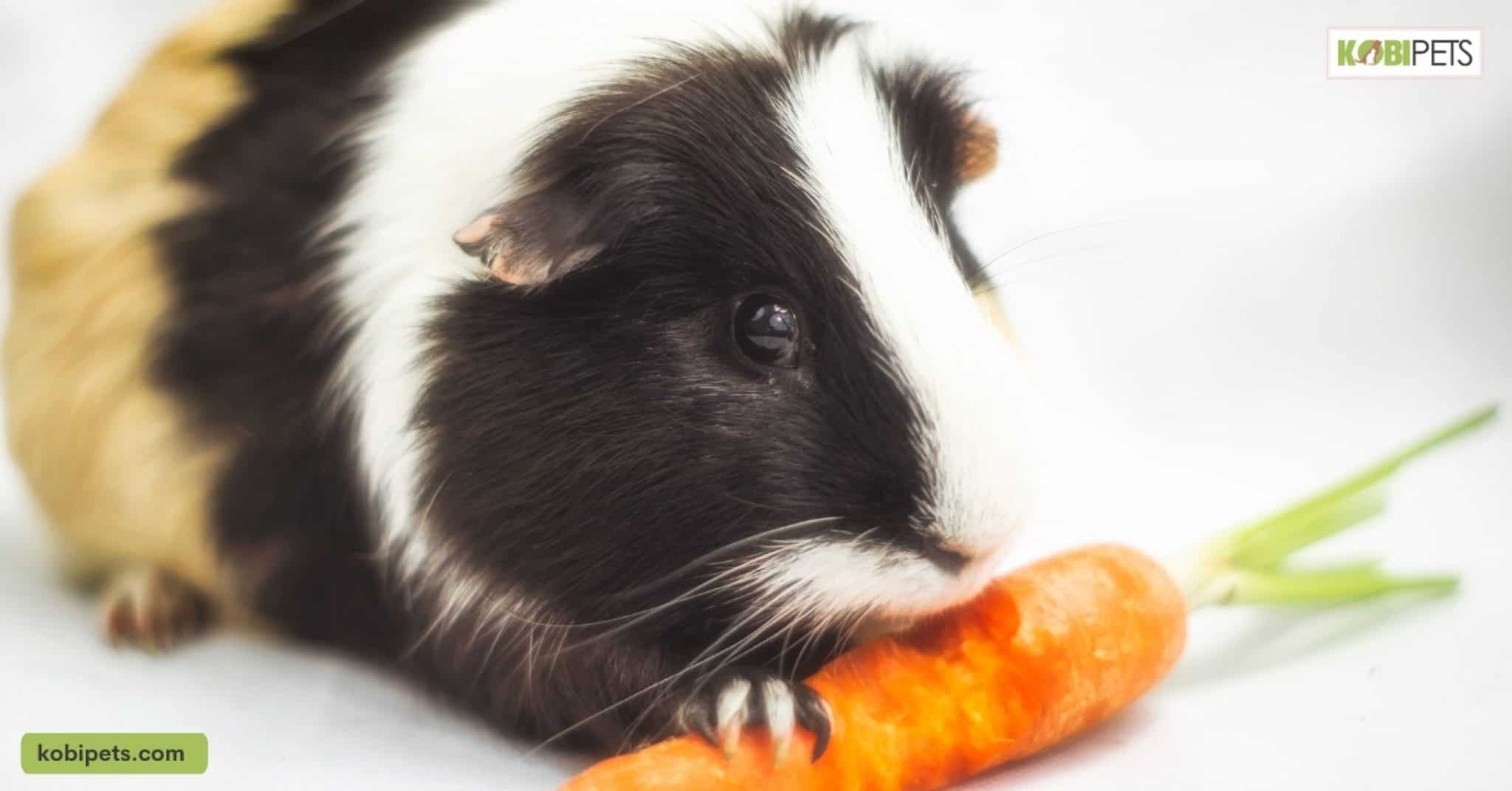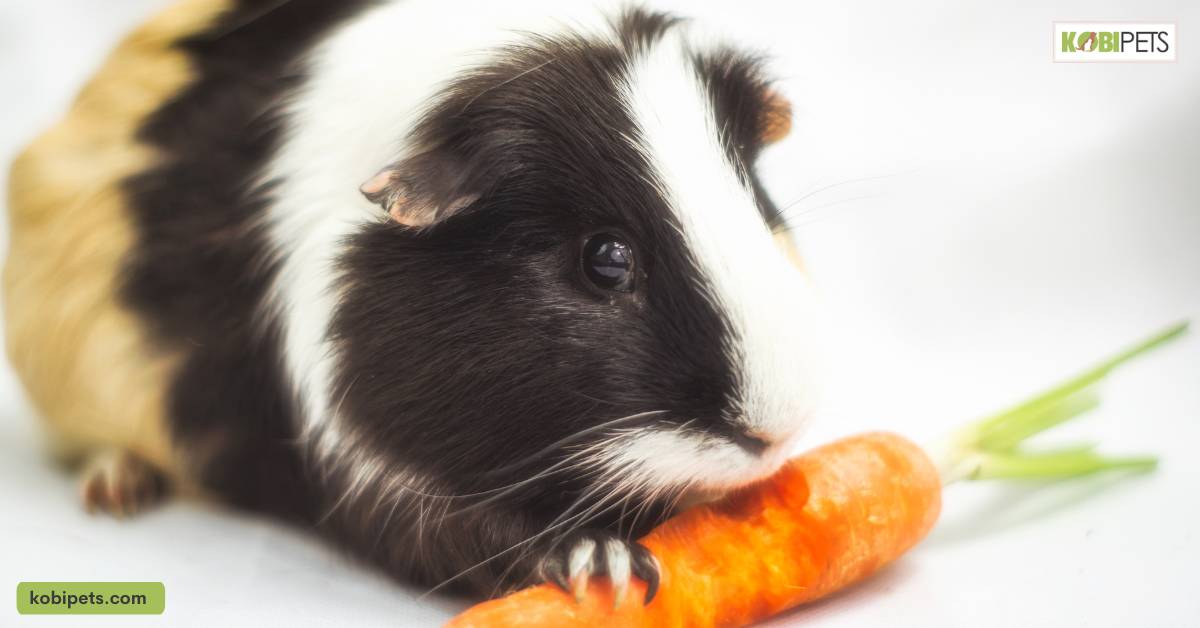 Exercise Accessories
When caring for guinea pigs, having the right accessories can make exercise and playtime much more enjoyable. Chewables, like wood blocks and untreated softwood sticks, help maintain good dental health while also providing interactive opportunities to stimulate your pet.
Simple gym sets can be constructed by using tubes constructed from cardboard paper rolls or carpet tubes connected by plastic tunnels. Exercise balls can be a fun addition but require supervision from owners to ensure their piggies don't get hurt in the open environment and have enough air circulation when the ball is in use.
Caring for your guinea pig should include regularly scheduled playtime with these fun and interactive accessories that allow your furry friend to explore, investigate and burn off some energy.
Playtime with Owners
Regular playtime and exercise sessions with owners can be beneficial for guinea pigs. Supervised and interactive playtimes give owners a chance to interact with their guinea pigs, allowing for bonding, as well as an opportunity for them to participate in physical activities.
Toys such as tunnels, ramps, and hideouts offer cognitive stimulation and encourage exploration while encouraging natural behaviors like running, jumping, and burrowing.
Playtime should take place daily in an open space such as a yard or other area that has been secured for the safety of the guinea pig. Integrating playtime into the day-to-day schedule gives the animal plenty of mental stimulation and helps maintain its overall well-being.
Health Concerns
Signs of Illness
Caring for guinea pigs requires owners to be aware of their pet's overall health and well-being. If a guinea pig is ill, the signs can include:
Hair Loss: Hair loss can indicate severe stress or illness in guinea pigs. Owners should monitor their pet's coat closely to ensure it remains healthy and well-groomed.
Lethargy: Guinea pigs naturally have high energy levels; however, if your pet suddenly appears lethargic or uninterested in playtime, it could be a sign of illness.
Changes in Appetite: A sudden shift in appetite can indicate sickness. If your guinea pig appears to have no interest in their food or is eating significantly less, you should take them for a check-up with the vet.
Discharge from Eyes and Nose: Unusual discharge from either the eyes or nose can be an indication of an underlying health issue that requires medical attention.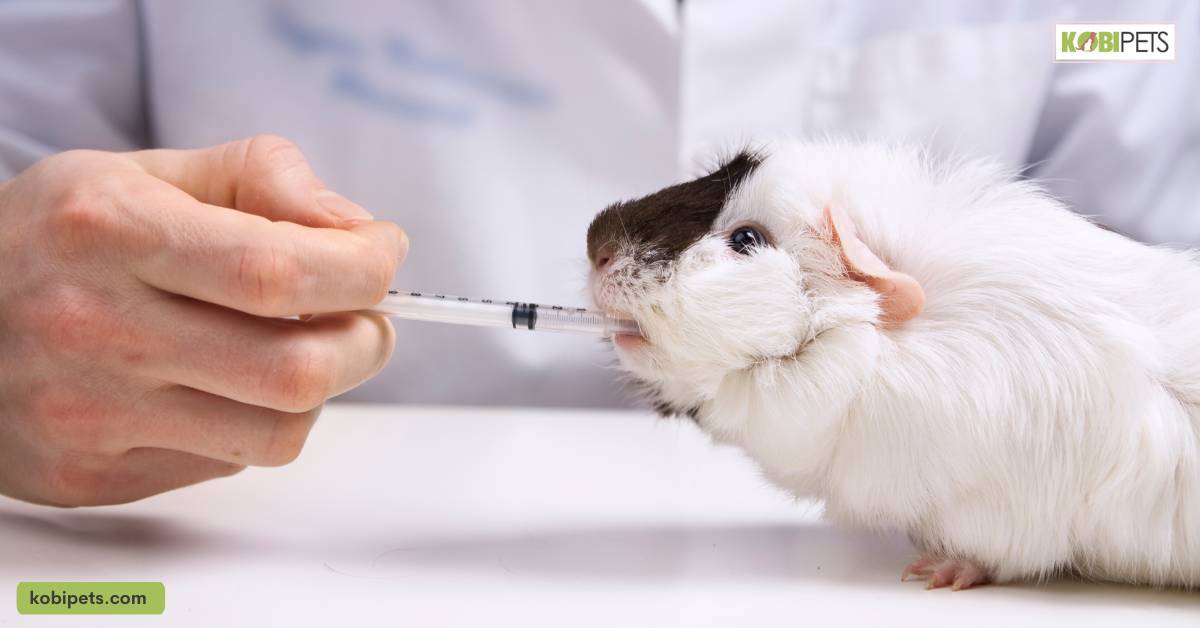 Regular Veterinarian Visits
Taking your guinea pig to a veterinarian for regular check-ups is one of the most important steps in ensuring their continued healthy lifestyle. Veterinarians can help diagnose and treat any existing illnesses or injuries as well as provide preventative medicines and treatments like medication, grooming, dental health care, nutrition guidance, parasite control, and more.
Additionally, it's always good to monitor things like weight gain or loss, eye or straw problems as well as changes in behavior. When you take your pet to the vet regularly, any irregularities will likely be caught early before they become major issues that could greatly affect their quality of life.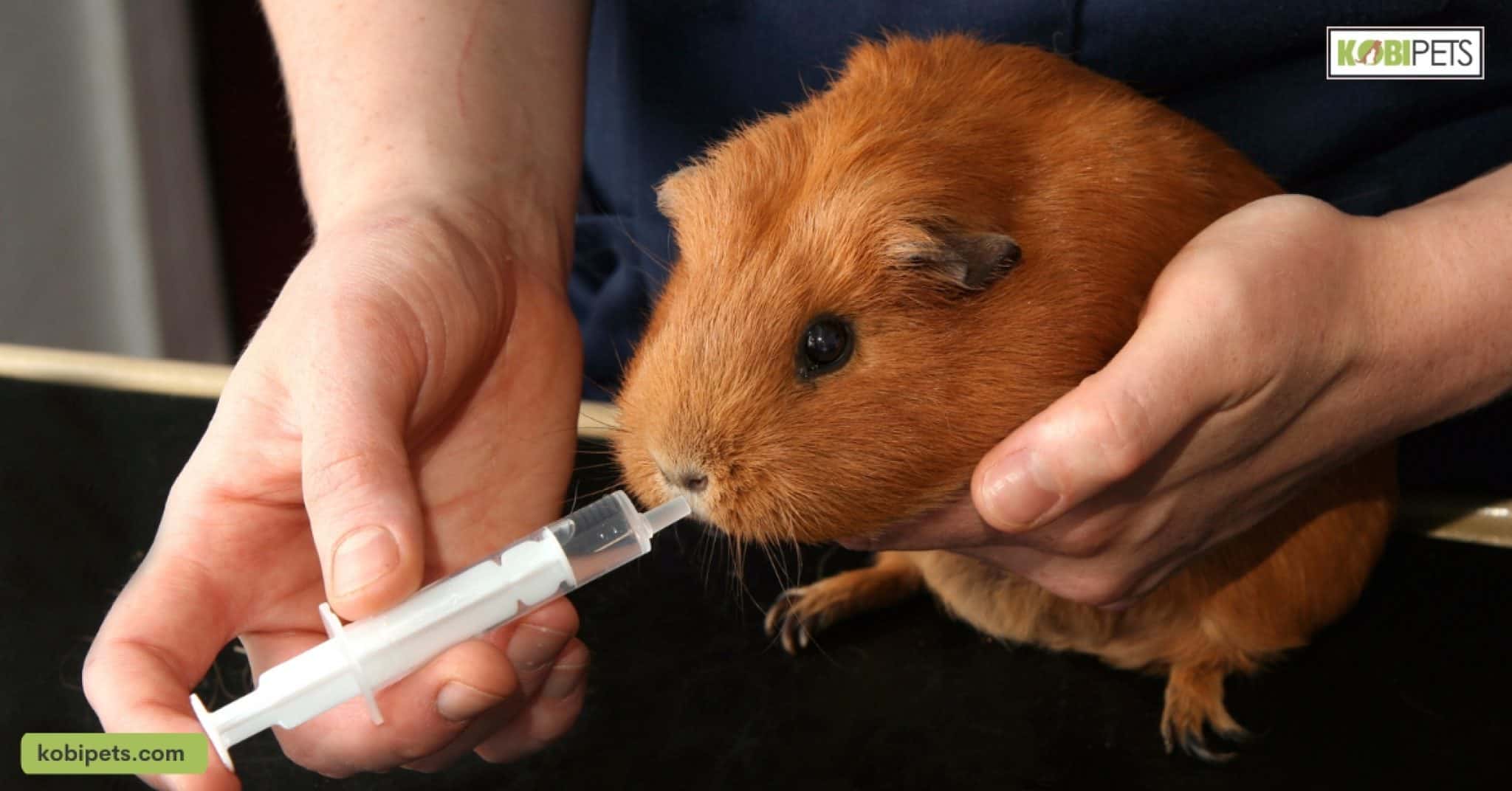 Common Health Issues
Providing quality care for guinea pigs is essential to ensure their optimal health and happiness. However, even with the best intentions and efforts from an owner, common health issues can arise that require medical intervention.
Whether minor or serious, it's imperative to know the signs and symptoms of these possible ailments in order to provide proper treatment for your little friend as quickly as possible. With this knowledge and a good vet, you'll be able to create a safe and healthy environment for your guinea pig companion!
Respiratory Infections: Respiratory infections can occur due to poor living conditions or exposure to contaminants such as dust and hay particles. Symptoms include sneezing, coughing, discharge from the nose, and labored breathing.
Gastrointestinal Problems: Gastrointestinal problems are commonly seen in guinea pigs, especially if they are fed an incorrect diet. Symptoms include diarrhea, bloating, and vomiting.
Parasites: Intestinal parasites can infect the digestive system of guinea pigs and cause weight loss or anemia. Symptoms may include a dull coat, lack of energy, and poor appetite.
Dental Issues: Dental issues can be caused by genetics, improper diet, or incorrect gnawing. Symptoms include difficulty eating and weight loss.
Skin Problems: Skin problems are often seen in guinea pigs due to mites, fleas, allergies, or poor living conditions. Symptoms may include itching and skin irritation.
Urinary Tract Infections: Urinary tract infections are common in guinea pigs, especially for those who are not provided with ample fresh water and hay. Symptoms include cloudy or bloody urine and an increased urge to urinate.
Grooming
Brushing and Bathing
Guinea pigs require regular grooming and bathing can be part of that routine. Before giving a guinea pig a bath, it is important to ensure the water is at room temperature, as guinea pigs do not handle abrupt changes in temperature well.
A shallow tray such as a baby bath works best and gives their guinea pig plenty of time to explore the bath and become comfortable with it. When brushing your guinea pig, use caution so as not to hurt them with the brush; take your time, starting gently and brushing in the direction the fur grows.
Properly caring for your guinea pig's hygiene needs will help keep them feeling secure and looking their best.
Trimming Nails
Grooming is an important part of caring for guinea pigs. One key aspect of grooming is to trim their nails, which can otherwise become sharp and overgrown. Luckily, it's a relatively easy process: all you need are small animal nail clippers and patience.
Firstly, ensure your guinea pig is securely held in one arm and its paw in the other hand then snip off the pointed tip of each nail in small increments, ensuring you stay away from the pink part – this area contains the nerves and blood vessels and cutting it can be painful for your pet.
After you're finished, make sure you offer lots of praise and treats to let them know they did a great job! Trimming your guinea pig's nails is a crucial part of their grooming routine that shouldn't be neglected as long nails can often cause discomfort.
Cleaning Ears
Grooming your guinea pig is very important in maintaining its coat in tip-top condition and cleaning the ears is part of this regime. You should do this regularly, ideally on a weekly basis, to keep them clean and free from debris. The easiest way to do this is with cotton wool balls which can gently be pushed down into the ear canal and help to remove dirt.
If any wax build-up is seen, you can use a drop of olive oil as a loosening agent so it is easier to remove. It is important to never use cotton buds as these could push dirt deeper into the ear and cause damage or irritation. Your guinea pig may not enjoy having their ears cleaned but if done gently they will eventually become used to it.
Brushing Teeth
When it comes to caring for guinea pigs, grooming is of great importance. Brushing their teeth should be done at least weekly, and even daily with individuals who require more frequent maintenance. It's best to use a pet toothbrush to thoroughly clean the teeth and gums of your guinea pig.
Don't forget those back molars, as brushing helps eliminate tartar and plaque build-up. Ensure to check the toothbrush regularly for signs of wear and replace it when necessary – keeping your guinea pig's oral hygiene in check will help them feel comfortable and content.
Socialization and Interaction
Interaction with Other Guinea Pigs
Guinea pigs, like many animals, are social creatures and require interaction with other guinea pigs to stay healthy and happy. Interacting with a fur friend is beneficial for their physical, mental, and emotional well-being.
This type of natural socialization is an important part of a well-rounded guinea pig care routine. To ensure your pet's interactions are positive, it's essential to introduce the guinea pigs in the same shared space gradually, using neutral scents and sights to help discourage intimidation or territorial behavior.
When two distinct personalities come together successfully, you can expect even more benefits from their social interactions such as less stress while handling, easier grooming sessions, and better playtime bonding.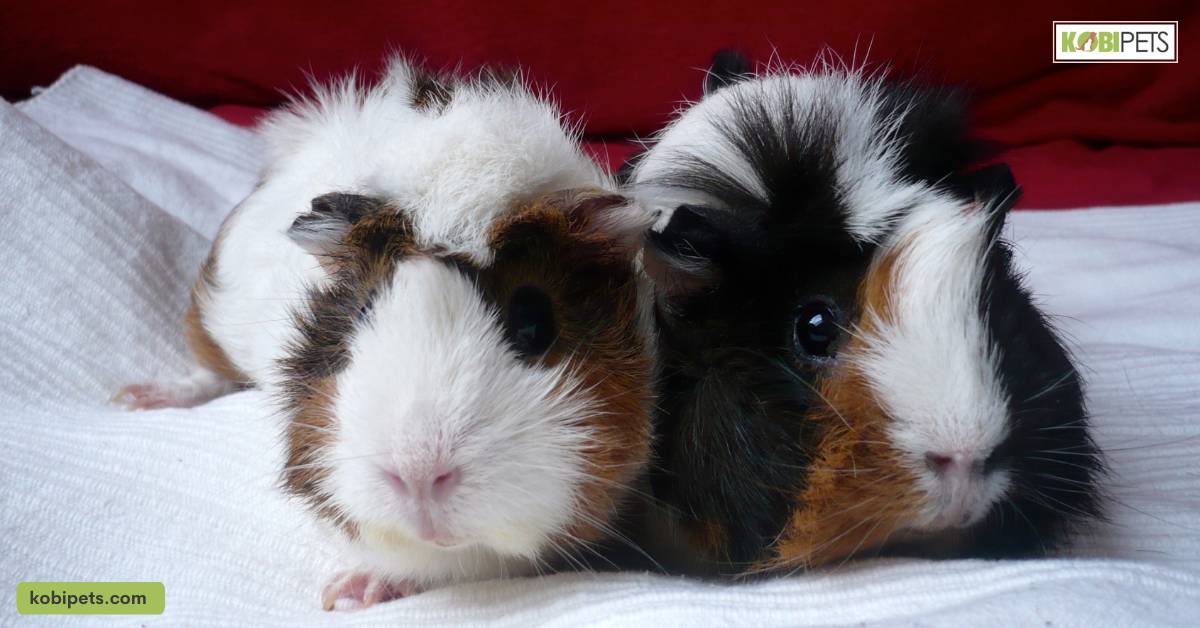 Handling and Training
Proper handling and training are essential when caring for guinea pigs. However, the socialization and interaction with them must also be taken into consideration to ensure they remain happy, healthy, and well-adjusted pets.
When handling and training your guinea pig, be aware that it is a prey animal and can experience fear or stress if handled incorrectly. Therefore, keep interactions short but often to help your pet get used to being touched and held.
In addition to handling, providing engaging toys such as tunnels or balls will allow your guinea pig plenty of opportunity for enrichment. This can go a long way in helping you create a strong bond with your furry companion!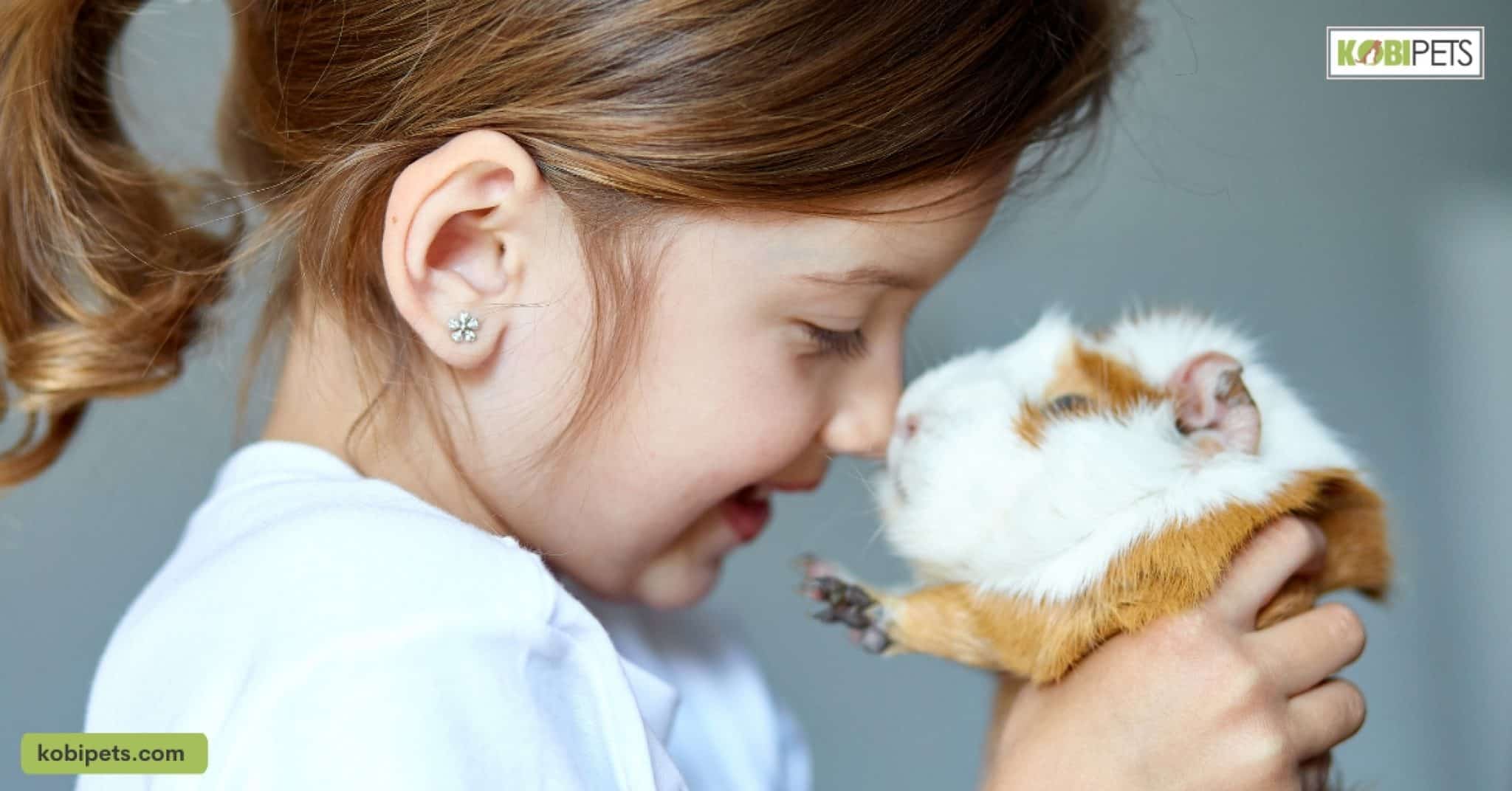 In Conclusion
Taking care of a guinea pig is an incredibly rewarding and fun experience. From providing healthy exercise and playtime activities to regular visits to the vet, your guinea pig's health should always remain at the forefront of your mind. With proper grooming, nutrition, and socialization, you can provide your piggie with a safe and comfortable environment.