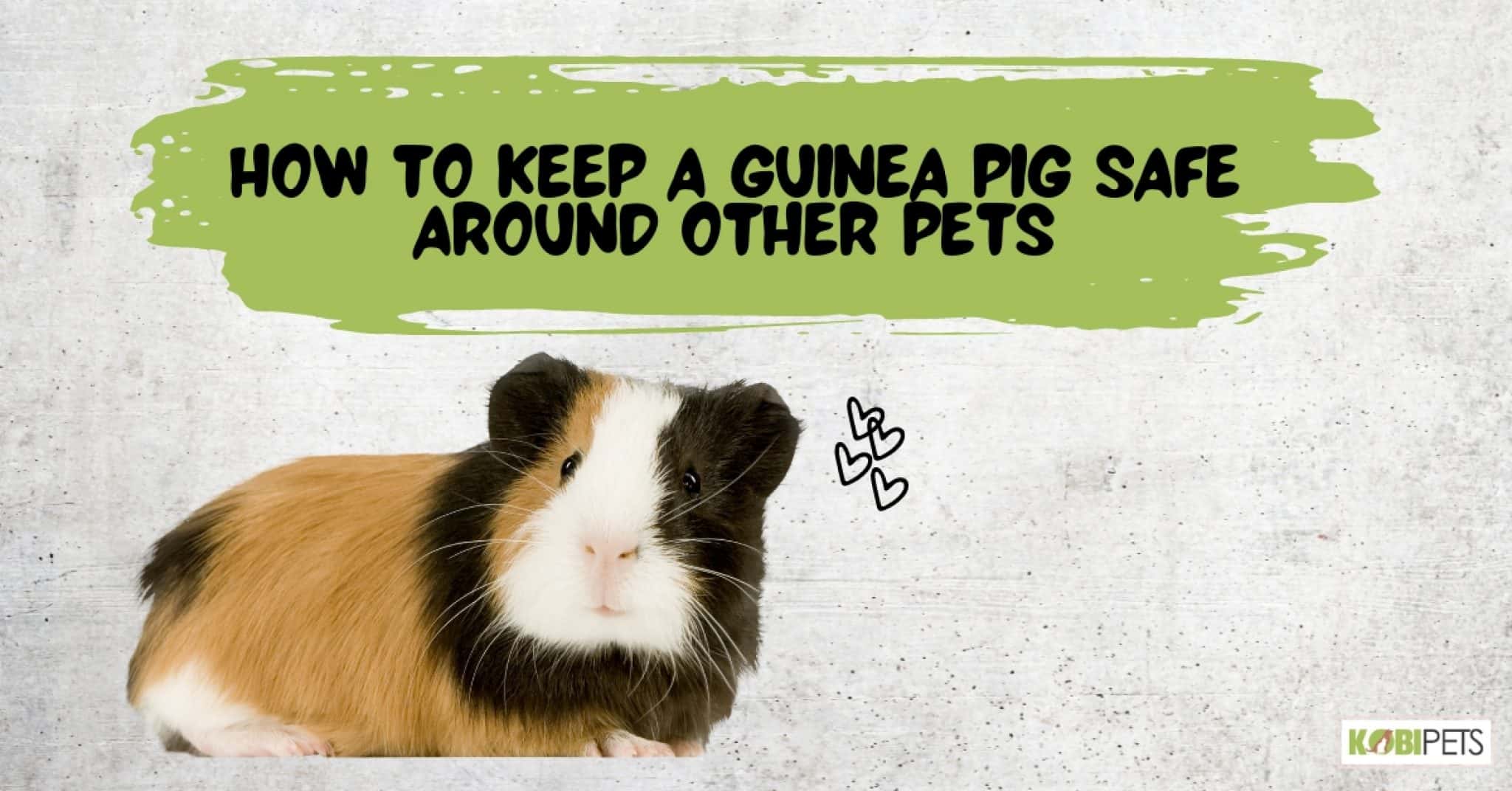 Do you have a guinea pig in the house but also other pets? It's important to take steps to ensure your guinea pig remains safe and secure around any other furry family members. Gradual introduction is key, as it allows them to get used to each other's scent and sound without feeling overwhelmed.
In this blog post, we'll explore how to keep your guinea pig safe around other pets. Including understanding their behavior and needs, creating a secure living space, providing gentle training to other animals, and more.
Understanding Guinea Pigs and Their Behavior
Guinea pigs are some of the most popular small pets found in households across the world due to their sociable and amiable personalities. Did you know that these furry friends also have unique behaviors, physical needs, and preferences that require specific attention?
To provide optimal care, it is important to understand their natural instincts and identify potential triggers. Fortunately, a little research can ensure guinea pigs feel at home with you by giving them the best environment for their welfare.
Some key steps to consider include providing adequate room space for them to explore and a comfortable living area with plenty of hay and soft bedding material. With regular monitoring, nothing will stop your relationship with your adorable guinea pig from becoming stronger as time passes.
Understanding Fear and Anxiety in Guinea Pigs
Fear and anxiety are natural instincts in guinea pigs that prepare them to either flee or fight in dangerous situations. It is important for humans to understand the signs of fear and anxiety so they can provide the necessary support.
Fear is usually caused by loud, abrupt noises and unfamiliar people. Whereas anxiety arises from more persistent stressors such as a lack of contentment with their environment or changes in routine without enough adjustment time. Humane intervention should be considered to establish trust and consistency for the guinea pigs.
Little steps like providing hideouts, introducing objects gradually, and providing extra support can help individuals navigate their fear and long-term anxieties. Understanding fear and anxiety in these animals helps owners create safe, positive experiences and nurture deeply satisfying relationships with them.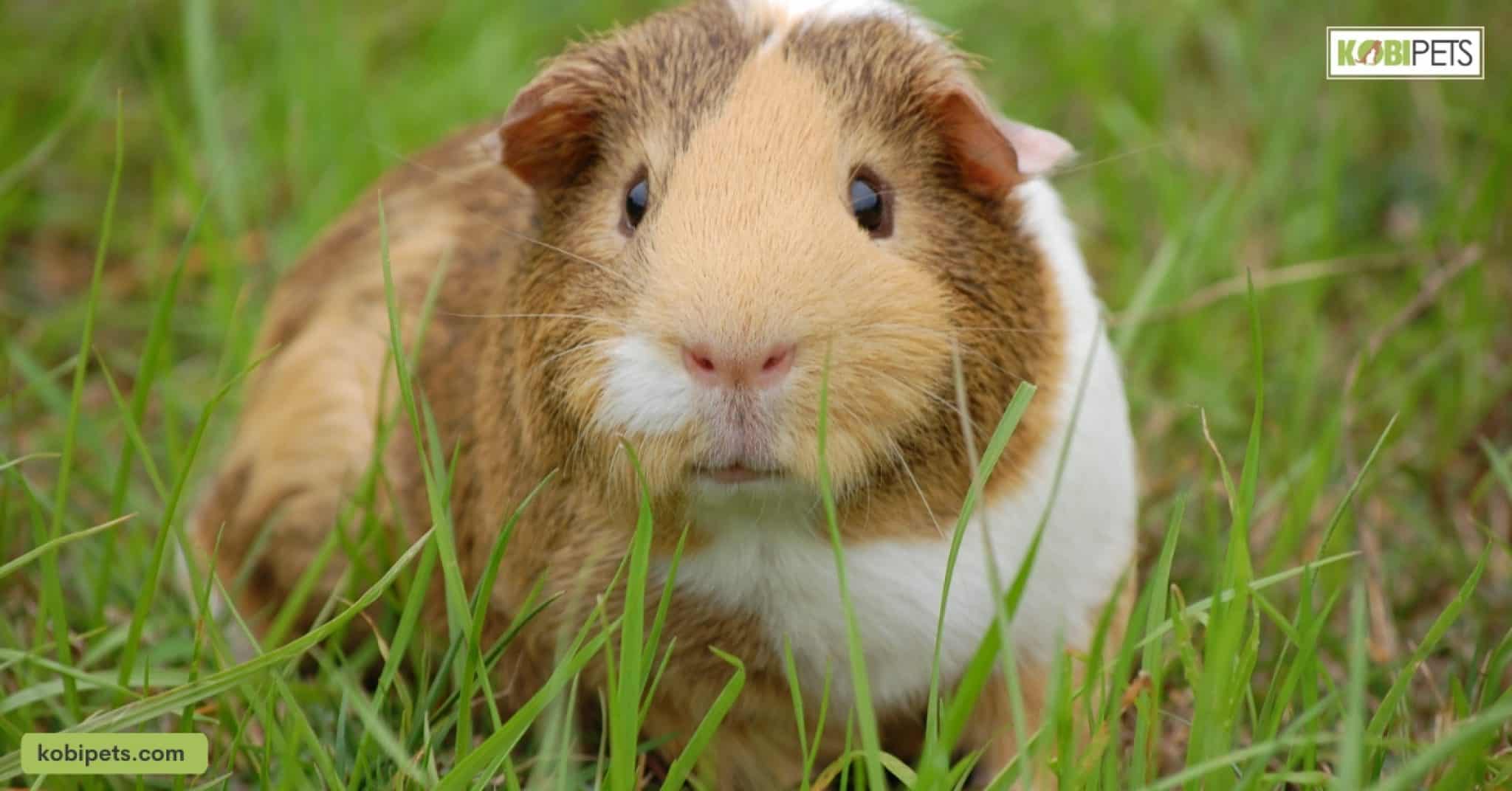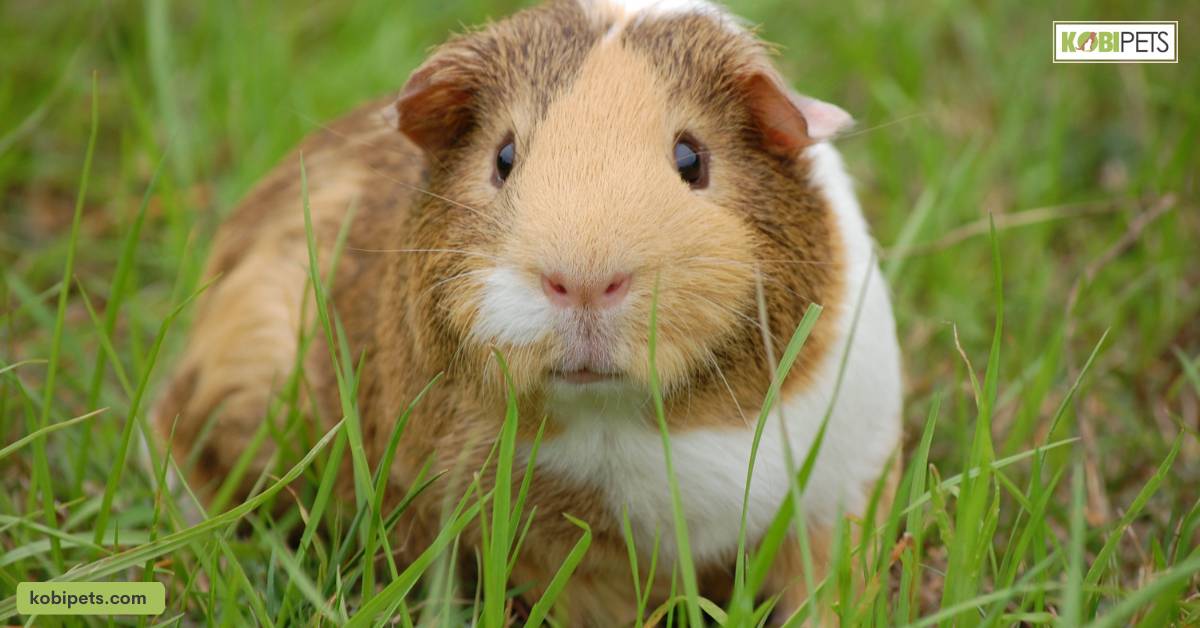 Gradual Introduction of Guinea Pigs to Other Pets
The gradual introduction of guinea pigs to other pets requires patience and an understanding of each pet's behavior. It is important to create a safe environment for both pets by slowly introducing them.
In some cases, it may be helpful to introduce the guinea pig first to its cage or habitat. Making sure that it has access to food and toys and feels comfortable in the space before proceeding with introducing the other pet.
Give guinea pigs a safe, secure area away from other pets where they can feel comfortable and at ease. Make sure this space is free of any potential hazards that could harm your guinea pig.
Start off by introducing your guinea pig to the other pet from afar. Allow them to get used to each other's scent and sound.
Keep the other pet leashed or caged while introducing them to prevent any sudden movements that might cause anxiety in your guinea pig.
Take your time in allowing them to interact with each other gradually and over a period of time.
Monitor their behavior carefully for any signs of fear or anxiety. If you observe any, it is best to separate them immediately and move the process more slowly.
Once your guinea pig has become comfortable, you can begin allowing them to interact in a larger area with appropriate boundaries set up.
Allow them to explore and play together with plenty of toys and snacks to keep their minds busy.
If you observe any signs of aggression or fear at any point, separate them immediately and begin the process again from a distance.
With patience and repetition, your guinea pig will eventually become comfortable around the other pet in a shared space.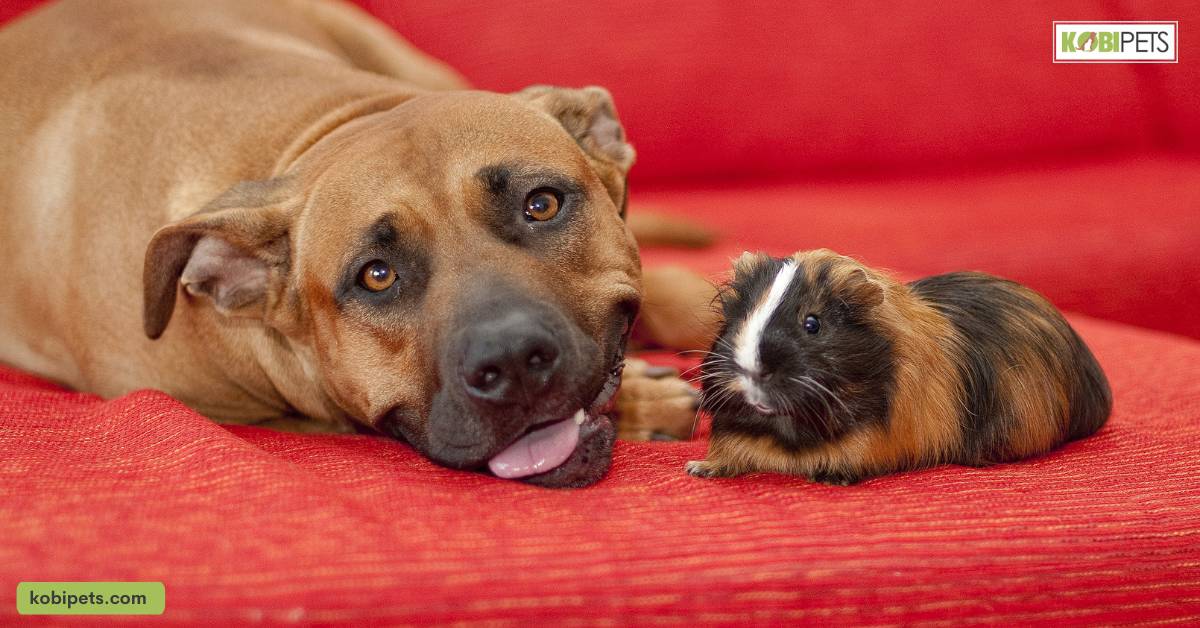 Providing a Safe Living Space
Creating a secure, separate living area for guinea pigs
Creating a safe and secure living area for guinea pigs is essential in providing them with the best possible environment. The area should be away from direct sunlight and drafts, while also being large enough to allow the animals to move around easily.
To create a secure space, ensure any doors or windows are guarded by netting or screens to prevent escape attempts. It's also important to pick appropriate hutches, tunnels, and toys for the guinea pigs in order to keep them mentally and physically active.
The bedding should be kept clean and dry in order to reduce the risk of respiratory infections. Lastly, it's vital that food is securely stored away from other pets in the household. By following these steps, you can create a safe living environment for your guinea pigs which will provide them with everything they need to lead happy and healthy lives.
Essential items for a comfortable living space
Creating a safe and comfortable living space for guinea pigs is essential for animal welfare. Providing adequate space, materials to dig in, ventilation, and temperature control are all required elements for keeping their environment optimal.
Selecting the proper sized cage for your pet is essential and should be large enough that it can move about freely. Providing them with attractions like a hide-away house or running wheel helps stimulate the animal mentally as well. Since guinea pigs tend to get bored easily by simply sitting in their cage without having something to do.
Additionally, offering them chew toys is an important aspect of providing dental care. Incorporating hay as part of their regular diet also helps keep their teeth filed down appropriately. Therefore, ensuring accommodations such as these will guarantee that your guinea pig has a secure and happy home.
Training Other Pets to Be Gentle and Respectful Around Guinea Pigs
When it comes to keeping house pets, guinea pigs should not be neglected. Many pet owners are unaware that other animals in the household must also be trained to ensure a safe environment for guinea pigs.
Teaching other pets to be gentle around guinea pigs can be easy if done with patience and the correct technique. With enough dedication from your pet family members, you will find that all creatures can come together harmoniously at home!
Start off by teaching your other pet basic commands such as "sit" and "stay" so they can learn to be obedient.
Praise them frequently when they are gentle with the guinea pig and establish positive reinforcement for good behavior.
Introduce new situations gradually. Start off by bringing the two pets close together and monitor their response carefully.
Make sure to provide plenty of distracting items such as toys and snacks so they can focus on something other than the guinea pig.
Allow either pet to move away without any interference if one is feeling uncomfortable or scared at any time.
Always supervise the two pets when they are together and do not leave them unsupervised until you are certain there is no risk of harm to either animal.
If necessary, use a pet barrier like a baby gate to keep your guinea pig separated from the other pet in its own space when needed.
Finally, set boundaries and limitations for your other pet to ensure they understand the limits of their behavior around your guinea pig.
By implementing these steps, your pets can learn to be gentle and respectful with each other under appropriate supervision.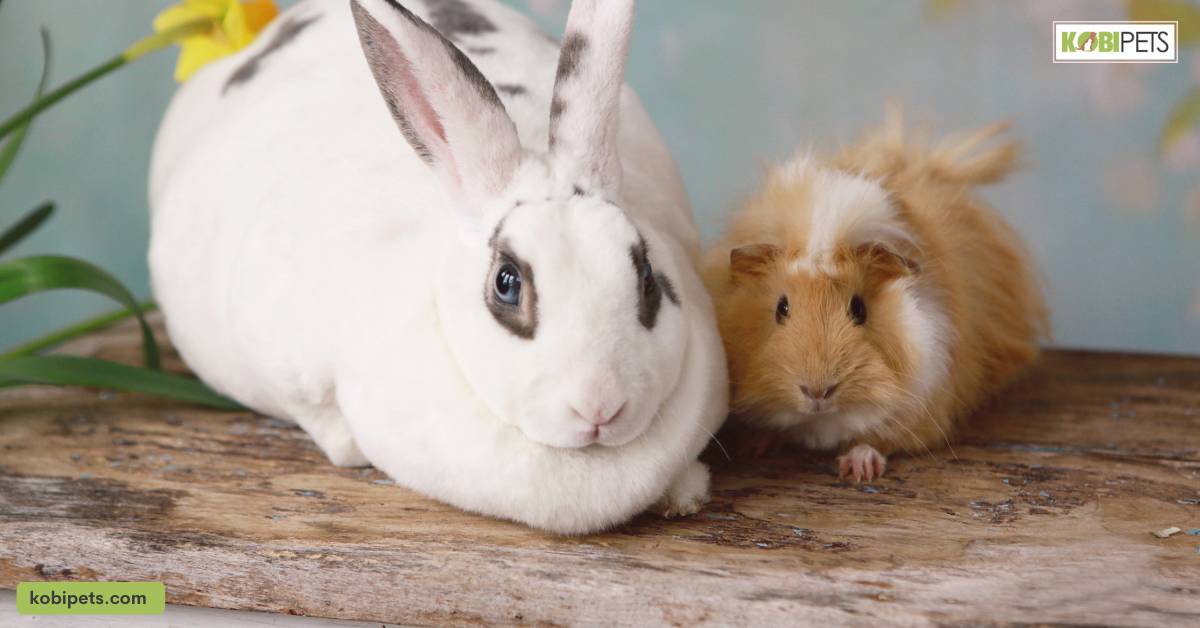 Other Safety Precautions When Keeping a Guinea Pig Safe Around Other Pets
Keeping a guinea pig safe around other pets requires additional safety measures. Pet owners should ensure their other animal companions are not aggressive or apt to bite, as guinea pigs have delicate skin and a bite could lead to severe injury or death.
Further, it is essential to always provide the guinea pig with a safe area that is free from the potential danger posed by its fellow furry housemates. For example, create separate eating areas for the pet, ensuring it has enough space and food away from its more adversarial peers.
Pet owners should also be conscious of any toys or objects that could potentially be used as weapons in a fight. These items should be kept far away from the guinea pig's home base. Finally, regular grooming by their owners can help maintain the health of guinea pigs living among other animals and prevent discomfort or anxiety due to cagemates.
Overall, vigilance and caution can help keep your guinea pig safe in its shared environment.
In Conclusion
Keeping a guinea pig safe around other pets requires understanding their behavior and needs With dedication from pet owners to ensure their safety, guinea pigs and other animals can enjoy living together harmoniously.