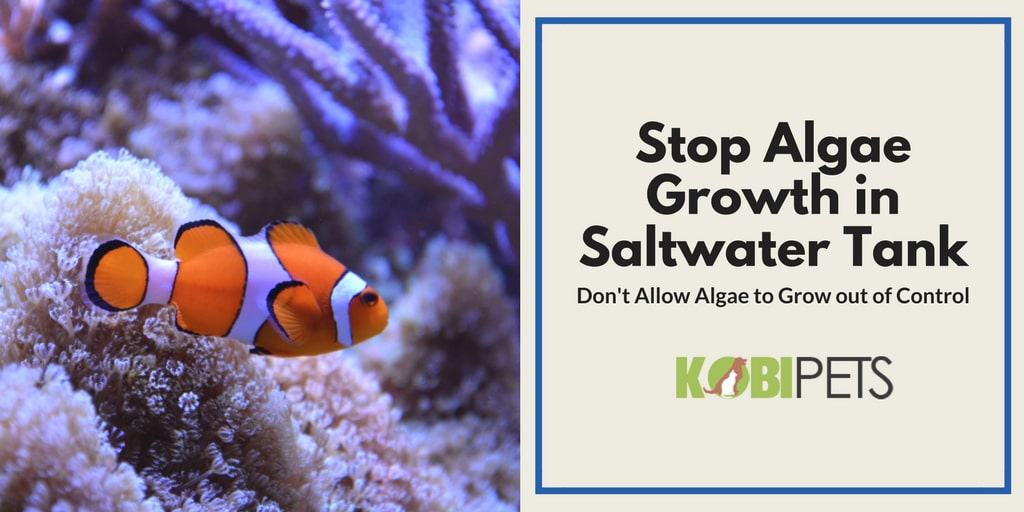 If you have a saltwater aquarium, there's a big chance that you have a problem with algae growth. Every saltwater aquarist has to wrestle with that problem at least once in a lifetime.
Algae growth starts slowly, with just a few strands of algae on a rock.
At first, this doesn't look like anything, and certainly not as a big problem.
However, if the conditions in the saltwater aquarium are just right, then you can expect algae to spread on all other rocks and even on the walls of the aquarium.
Scraping algae from the walls of the aquarium and brushing the rocks is not a long term solution, and you shouldn't do it. That only slows down the process for a short period of time.
Scraping and brushing might also spread algae all over the fish tank, and you certainly do not want that.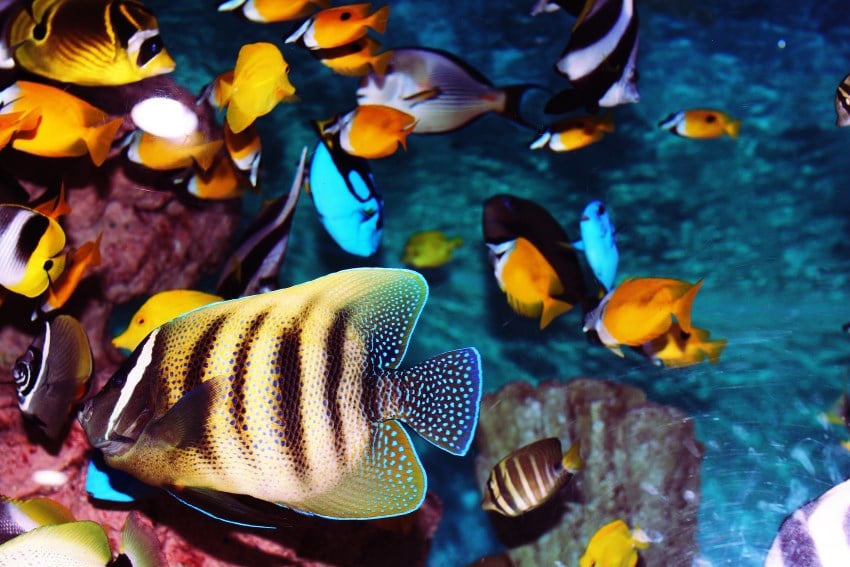 The Growth of Algae Depends on these Factors:
The quality of light
The intensity of light
Excessive amounts of nutrients
Excessive amounts of phosphates
Excessive amounts of nitrates
The presence of natural algae predators in the tank
Usage of a poor quality sea salt mix
Inadequate maintenance and care
Inadequate water flow
Should I Remove Algae from the Tank?
Not necessarily. The growth of algae in a fish tank is perfectly normal, and it actually shows that your fish tank is healthy and balanced. That, however, does not mean that you should allow algae to grow out of control and to take over your aquarium.
How Can I Control Algae Growth?
If you know what you're doing controlling the growth of algae in a fish tank is surprisingly easy.
There are many interesting and efficient algae growth control chemical products on the market that offer a quick fix, but maintaining balance in your aquarium is the key.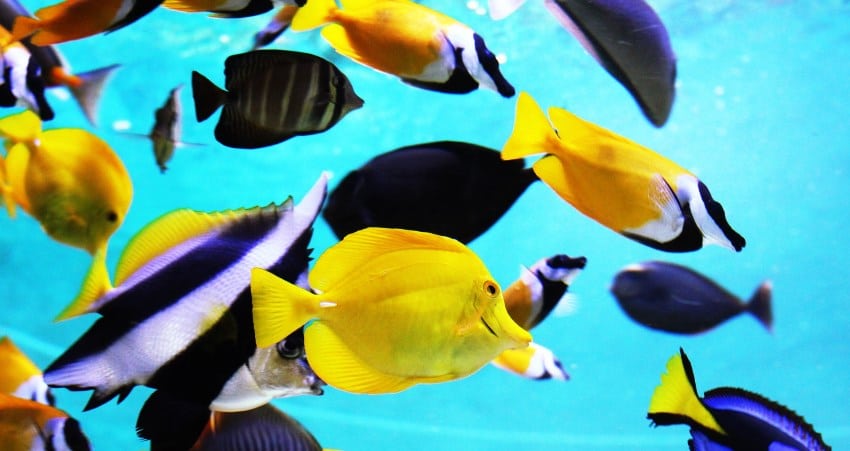 Here's how you can do that:
Adjust water circulation and temperature – Some types of algae love low water flow, some thrive in high current and hot areas. Find out which type of algae you have in your tank and adjust water circulation and move the slider on your aquarium water heater accordingly.
Add macro algae – All algae are competing for the same nutrients, space and light in the aquarium. That's exactly why you should add competitive macro algae to your tank. This type of algae will ''drown'' all other types of algae, or it will at least limit their aggressive expansion.
Harvest algae – If you see that your fishes can't compete with the growth of algae, consider adding starfishes, snails, sea cucumbers, and even hermit crabs to help them fight the invasion. Before you do that, find out what kind of algae you have in the fish tank. You don't want to waste your money on detritivores and herbivores that will not eat that algae.
Cut algae food supply – If you want to impair the growth of algae, then you need to lower the levels of nitrates and phosphates in it the aquarium.
Modify lighting – If your algae growth is fast, you might consider moving the aquarium to a different, more dimly lit place. Find a way to block reflected light and illuminate your aquarium much less.
The Conclusion
You will see algae growth in your aquarium only when something's wrong. You know, if you've missed a few cleanings of forgot to change the filters.
Don't despair, as you can see removing algae from your fish tank can be easy. Find out which type of algae you have in your aquarium and counteract its growth with numerous and efficient countermeasures.