If you're seeking a reliable, convenient way to ensure your pet's well-being while you're away, then pet-sitting may be the right choice for you.
Pet-sitting offers numerous benefits for pet owners, such as peace of mind, personalized care, maintaining routine, safety, and cost-effectiveness. Finding the right pet sitter is crucial to ensure your furry friend receives the best care possible, and it can be achieved by researching, meeting and greeting, performing background checks, verifying insurance, drafting a contract, and scheduling a trial run.
In this article, we will delve into the benefits of pet sitting and how it can serve as an ideal solution for providing top-tier animal care services when you are unable to do so yourself.
Peace of Mind While You're Away
When life gets busy, many pet owners need help taking care of their furry friends. Pet sitters provide peace of mind when you have to be away from home. You can trust them to feed and play with your pet, clean up after them, or take them for a walk outside.
What's more, you can also depend on high standards for quality care if you find the right pet sitter that fits your needs.
From gathering references and reviews of others' experiences to meeting the sitter in person before booking services, the steps taken to ensure your pet's safety and well-being should give you peace of mind while away from home.
With these tips in mind, finding the perfect fit for your furry friend may not be as hard as it might initially seem and can provide assurance while you are gone.
Having a pet sitter also gives you the option of customizing your pet's care.
You can customize how often visits should occur, what type of food and/or treats your pet should have if they need medications administered and at what times, or if you would prefer for them to stay in their own home rather than being taken away.
All of these factors can be discussed and decided on prior to booking services, meaning that you don't have to worry about your pet not getting the proper care while you are away.
Personalized Care for Your Pet
When looking for the right care for your furry friend, it is important to look for personalized care. Pet-sitters are professionals who understand that each pet requires its own loving attention and specific needs.
These professionals will observe and respond to your pet's individual behavior and personality in order to provide safe, friendly, and appropriate care that best fits their needs.
They take into account dietary requirements, medical conditions, playing preferences, and even lifestyle quirks in order to make sure that your dog or cat is comfortable throughout the process.
By getting personalized care from a pet sitter, you can be sure that your beloved companion is receiving the best possible treatment while you're away.
In addition to providing personalized care, pet sitters will also take time to create a bond with your pet. This can be extremely beneficial for long-term stays or if you plan on utilizing the same sitter many times over the years.
Building trust and familiarity with someone new can help provide peace of mind while away from home. This can be especially important for pets who might become anxious or stressed when their owners are away.
Finding a pet sitter that your furry friend loves can make all the difference and ensure they get the best care while you're gone.
Overall, there are many benefits to having a pet sitter take care of your beloved companion while you're away.
From personalized care to building a bond with your pet, having a trusted professional watch over them can provide the peace of mind that they are in good hands while you're away.
Maintaining Your Pet's Routine
Pet-sitting is the ideal way to ensure that your pet is properly taken care of in your absence. Not only will your furry friend appreciate the structure of a familiar routine, but it will bring peace of mind to you as well.
Keeping your pet in their living environment and having a sitter take over the routines that you've established preserves daily activities, along with providing companionship and nutrition for your pet.
A pet sitter can also pick up on everything from behavioral changes to health issues quickly and effectively, allowing for the more prompt attention to any problems or abnormalities that may arise.
Finally, entrusting someone else to care for your beloved animal will prevent them from feeling lonely when it's time for you to go back home.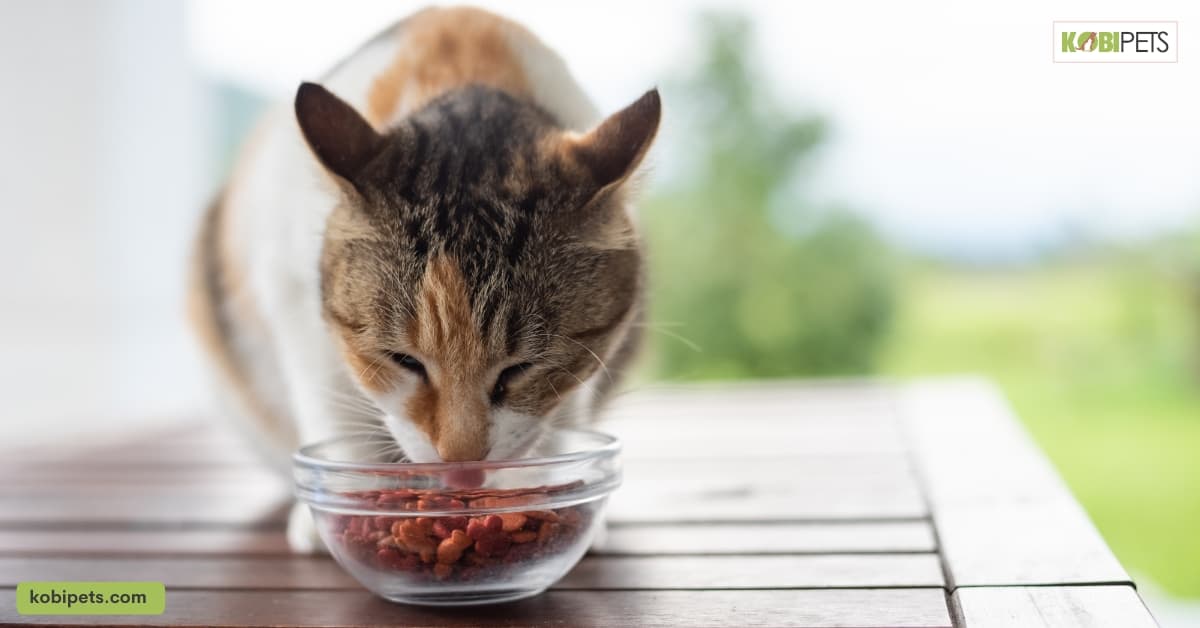 Keeping Your Pet Safe and Secure
Ensuring the safety and security of your pet while you are away can be a simple yet complicated task. Pet-sitting services offer a viable solution to guarantee your fuzzy friend will receive the highest quality care during your absence.
When selecting a pet sitter, it is important to look for certain qualities that demonstrate they have the qualifications required to care for animals.
Attributes such as experience caring for pets, familiarity with first aid, and having reliable references can give peace of mind that your pet is in good hands.
Additionally, it may also be beneficial to double-check certifications or qualifications related to vet assistance or pet-sitting work as extra precautionary steps when finding the ideal candidate.
When you have put in the effort and chosen a qualified individual, you can rest easier knowing your companion will remain safe and secure while away from home.
With so many benefits, it's easy to see why pet-sitting is one of the best options for taking care of your furry friend while you're away.
From providing personalized care and maintaining their routine to keeping them safe and secure, a qualified pet-sitter can provide peace of mind during those times you have to be away from home.
When considering a pet-sitting service, remember to look for certain qualities that demonstrate they are qualified, trustworthy, and can provide the best care possible.
Cost-Effective Pet Care
Cost-effective pet care is one of the main advantages of having your furry friend looked after by a pet sitter.
Complementing regular vet appointments, pet-sitting offers both convenience and peace of mind – you can trust that your four-legged pal will be in the very best of hands.
Pet-sitters are available for both short-term stays and ongoing pet care, with affordable packages tailored to meet your specific requirements.
With an experienced, certified pet-sitter, you don't have to worry about novice carers who may be unable to offer the level of service that's needed for your beloved furry family member's wellbeing.
An added bonus is that many professional pet sitters also include extras such as dog walking services on their menus!
So next time you're away and need someone to take good care of your four-pawed pal, rest assured that with a reliable pet-sitting service you can choose cost-effective, quality care enabling you and your four-legged companion to enjoy hassle-free days apart.
Building Trust with Your Pet-Sitter
Finding the right pet sitter can be a daunting task, but it's essential to building trust with your furry friend. With so many options available, be sure to do your research to determine who the best fit is for you and your pet.
When interviewing potential pet-sitters, ask plenty of questions about their experience and any credentials they have, such as certification in pet first aid and CPR. Additionally, reading reviews from past customers about their experiences can also help inform your decision.
One of the greatest advantages of selecting a professional pet sitter is that you know who will be caring for your pet each and every time you leave them behind when away from home.
Building a trusting relationship with a responsible and caring pet sitter can mean better behavior from your furry friend while you're gone and fewer worries while they are in someone else's care.
Finding the Right Pet-Sitter for Your Furry Friend
Finding the right pet sitter for your furry friend can be a daunting task, but it is crucial to ensure your pet receives the best care possible. Here are some tips to help you find the right pet sitter for your furry friend:
Research: Do your research and find reputable pet sitters in your area. Look for online reviews, ask for recommendations from friends or family, and check if they have any certifications or training.
Meet and Greet: Schedule a meet and greet with the potential pet sitter. This will give you an opportunity to discuss your pet's needs, habits, routines, and temperament. Also, observe how they interact with your pet and see if there is a connection.
Background Check: Perform a background check on the pet-sitter to ensure they have no criminal history, and their references check out. This is especially important if the pet sitter will be staying at your home.
Insurance: Verify if the pet sitter is insured and bonded. This will give you peace of mind knowing that your pet and your property are protected in case of an accident or damage.
Emergency Plan: Ask the pet-sitter about their emergency plan in case of an unexpected situation. Make sure they have your contact information and the contact information of your veterinarian.
Contract: Draft a contract outlining the responsibilities, schedule, and payment terms to avoid any confusion or misunderstanding. Make sure you both sign the contract.
Trial Run: Before leaving your pet with the pet-sitter for an extended period, schedule a trial run. This will give your pet a chance to get used to the pet sitter and their routine.
In conclusion
Ultimately, pet-sitting represents an invaluable service, ensuring your pet is cared for with all the attention and affection they deserve while you're away.
With the right pet sitter on your side, you can feel confident that they will be well taken care of under all circumstances.
When selecting a pet sitter, it's important to find someone reliable who understands the specific needs of your furry friend; at the same time, ethical services like Wag! offer options where you can rest assured that pets will get all the love and care required in a safe environment.