Celebrating your dog's birthday is a great way to show them how much you care. There are plenty of ways to make it special, from throwing a party complete with decorations and treats, to taking them on an extra-long walk or adventure.
Have a Birthday Party
Birthdays are always a cause for celebration, and your beloved four-legged friend is no exception! Show your pup some extra love this year by planning their very own special birthday party. Start off by figuring out who to invite – consider extended family, friends, and neighbors who also adore your furry sidekick.
Once the guest list is done, you can plan a fun-filled day full of games, yummy treats, and even a cake just for them. A memorable pawty can also include balloons, humorous hats, and themed decorations that will make your pup feel like royalty.
Most importantly, be sure to capture all the amazing memories with photos so you can look back on them for years to come!
Here are a few examples of a dog birthday party:
Fetch Challenge: Give your pup a special toy and see who can fetch it the fastest!
Musical Sit: Similar to musical chairs, play music and have everyone stop when it stops. Whoever sits first wins!
Hide & Seek: Hide treats around the house for your pup to find.
Obstacle Course: Set up a course with hoops and other obstacles for your pup to navigate.
Paw Painting: Give your pup non-toxic paint in bowls and let them create some unique artwork.
Bake a Dog-Friendly Cake
Celebrating our canine companions is a fun way to honor the furry friends that make our lives so much brighter. If you've been looking for a creative way to celebrate your pup's birthday, why not bake them their very own cake?
Dog-friendly cakes are perfect for happy birthdays and are easy to make using ingredients that are safe for your four-legged family member to enjoy.
Here are some examples of dog-friendly cake ingredients:
Apple sauce
Bananas
Oats
Peanut butter
Fresh vegetables (carrots, broccoli, etc.)
Chicken breast
Salami
Cooked egg whites
Honey or maple syrup (in moderation)
Greek yogurt or cottage cheese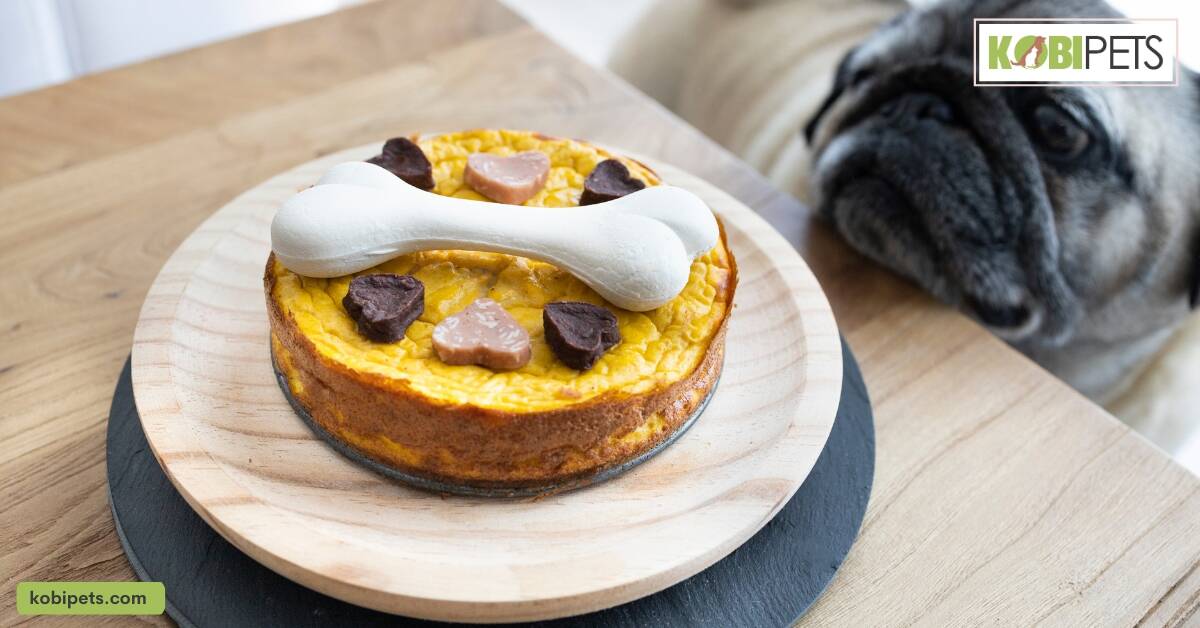 Buy Them New Toys or Treats
Celebrating your four-legged best friend's birthday is a great way to show how much they mean to you. One way to let them know you care on their special day is to buy them new toys or treats.
Every pup loves something new, plus it gives you the opportunity to upgrade their toy box and treat jar. Head over to your local pet store and pick out age-appropriate items that spark your pup's interest and happiness.
Whether you pick out bones, tug toys, long-lasting chews such as knuckle bones, plushies, balls, or edible chews such as bully sticks – there's bound to be something your pooch will love! Helping commemorate the occasion by making sure your pup has fun new things will surely bring them joy and make for a memorable day.
Here are some examples of dog toys or treats:
Bones
Tug toys
Knuckle bones
Plushies
Balls
Bully sticks
Edible chews
Frozen treats (such as frozen peanut butter)
Jerky treats (pork, beef, chicken)
Take Them Out for a Day of Pampering
Celebrating your dog's birthday is simply divine! Showing appreciation for the unconditional love and loyalty our furry friends give us is essential. One of the best ways to do just that is to treat your dog to a day of pampering. Take them out for a morning at their favorite playground, followed by an afternoon spa experience.
A simple yet effective gift for any occasion, your pup will enjoy every second of being indulged and spoiled on their special day. No matter how you decide to make it an extra special celebration, your pup will be happy they have so much love surrounding them.
Here are some examples of ways to pamper dogs:
Playtime at their favorite park
Trip to a pet-friendly beach
Canine massage
Manicure and pedicure
Aromatherapy session
Doggy ice cream or smoothie treat
Make Them a Birthday Album
Dog birthdays are a fun opportunity to celebrate the life of our loyal best friends! If you're looking for a unique way to honor the special day, why not make a personalized birthday album?
It's an easy and creative way to remember all their accomplishments and milestones. You could include photos of them throughout their lifetime, as well as stories, memories, and awards they've earned along the way. Plus, it's a great activity to share with family members who may have helped raise your pup.
How to make a dog birthday album:
Step 1: Gather photos and other items to include in the album
Step 2: Choose a cover design that represents your pup's personality
Step 3: Create sections for each life stage, such as puppyhood or senior years
Step 4: Print out any stories or memories to insert into the album
Step 5: Use stickers or other decorations to make it extra special
Step 6: Put the album together and get ready to share it with proud parents and friends
Give Them Extra Cuddles
Celebrating your pup's birthday is a great way to show them how much they mean to you. From giving them extra cuddles and getting creative with treats, there are many ways to make their day special.
Plan ahead to stock up on their favorite toys or chews and whip up an extra special dinner using some of the delicious and nutritious recipes designed just for dogs. After all of the festivities, give them an extra cuddle that night as you snuggle together under the stars for the perfect ending to their big day.
Ways to cuddle your dogs:
Lounge together on the couch
Snuggle in bed
Give them hugs and kisses
Calmly pet their head and body while they relax
Offer belly rubs, ear massages, or foot massages
Take a nap together on the floor or in a cozy spot
Play a game of fetch or tug-of-war and then cuddle up
Spend quality time outside and enjoy the sunshine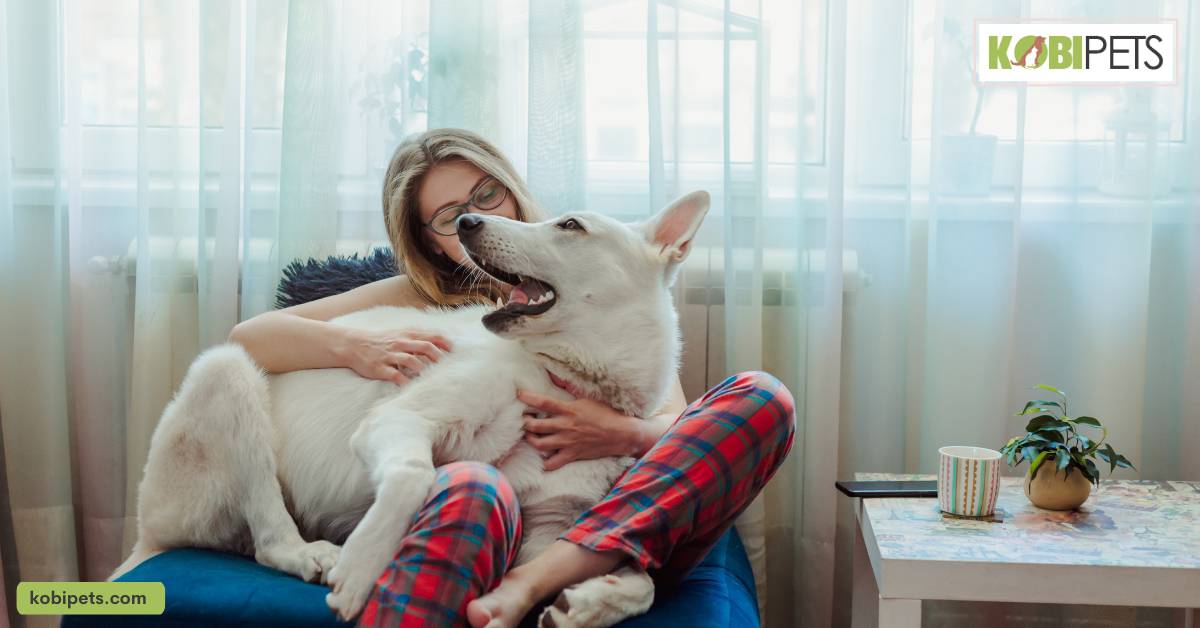 Create a Birthday Video
Celebrating your dog's birthday is a great way to commemorate your furry friend! Through the use of online services, you can create an unforgettable personalized video. Birthdays are a time to show your pup extra love and attention, as well as provide special treats or activities.
To make the special day even more memorable, creating a birthday video will capture all of your pup's fun-filled moments while they enjoy their special day. Whether it's singing Happy Birthday with some baked goods or performing some cute tricks — these memories will be sure to last a lifetime and make an incredible addition to your pup's life timeline.
As an added bonus, family and friends can join in the fun by sending in clips for your video which makes the celebration that much more meaningful! All in all, creating a unique birthday tribute for your four-legged friend is a great way to honor them on their special day.
How to create a dog birthday video:
Step 1: Gather photos, videos, or clips from family and friends of your pup
Step 2: Choose your favorite songs as background music
Step 3: Decorate the video with text, stickers, or special effects
Step 4: Add any extra information about your dog (name, age, breed)
Step 5: Put all the pieces together and enjoy the completed video!
Step 6: Share it on social media or send it to family and friends of your pup.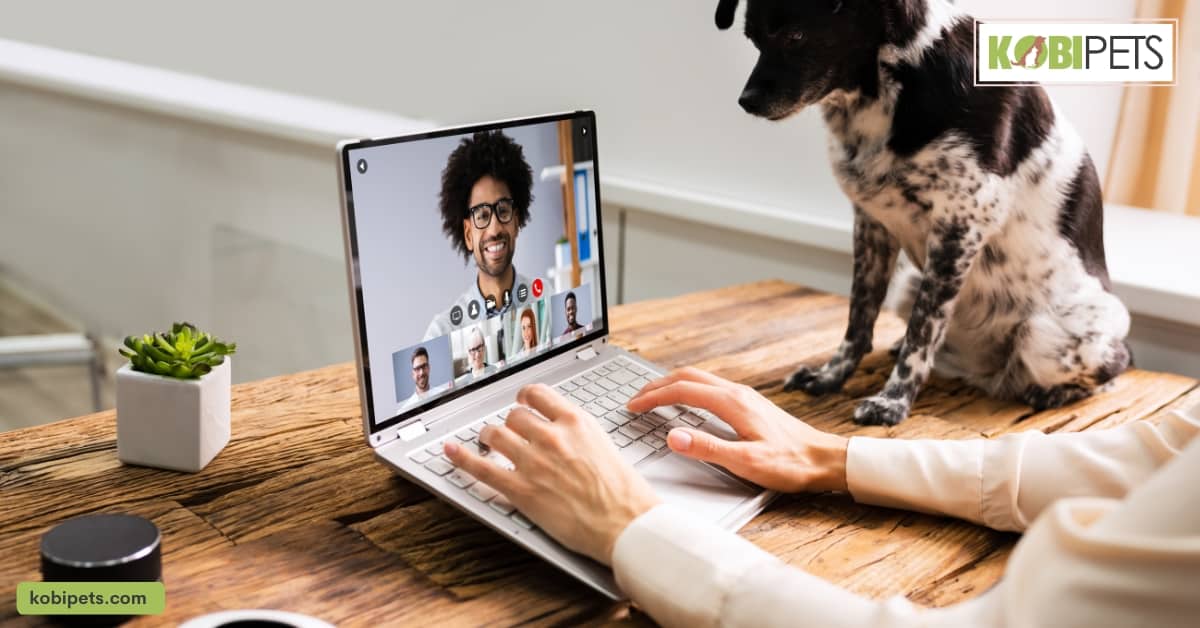 Make DIY Gifts for Them
This is an easy, budget-friendly way to show your dog how much they mean to you. With a few craft supplies and some creativity, you can make a special homemade gift that shows just how much they are loved.
You can create custom toys or decorations for their birthday celebration, or even whip up some delicious treats specifically for your pup. Get creative, have fun, and give your furry companion a unique present that comes from the heart.
Here are some examples of homemade dog treats:
Peanut Butter Banana Treats
Pumpkin Spice Biscuits
Apple Carrot Dog Cake
Sweet Potato Chews
Coconut Oil Doggy Snacks
Bacon and Cheese Bites
Frozen Yogurt Pupsicles
Host a Special Dinner
Celebrating your pooch's birthday is a great way to show them just how much you care! Hosting a special dinner for your canine companion is a great way to create plenty of memories and make their day even more special.
With some planning and creative ideas, hosting a celebratory dinner is the perfect way to customize their birthday experience. You could give them their own theme day with decorations, activities, or even personalized cake that they would surely love.
For added fun and celebration, invite family, friends, and their doggy buddies over to join in on the fun. It doesn't have to be complex or expensive – it just has to make for an unforgettable day spent with beloved friends.
Here are 5 examples of dog dinner parties:
1. Hawaiian-themed luau complete with leis and pup-friendly pineapple treats
2. A backyard barbeque with delicious grilled meats, healthy vegetables, and homemade dog biscuits
3. A doggie sushi party with cooked rice, kibble, fish slices, and veggies wrapped in nori seaweed
4. A Mexican fiesta with Quesadillas and pup-safe guacamole
5. An Italian feast making homemade meatballs, stuffed pasta shells, and veggie toppings for a nutritious yet delicious dinner!
Let Them Pick Out an Outfit
Celebrating your pup's birthday is an exciting way to show them how much you care! One way to make this special day even more memorable is to let them pick out their own outfit.
Find a store that specializes in canine apparel and let them explore the different options—you may be surprised at what they choose! They may opt for something cozy and comfortable, or maybe something brightly colored and fashionable! Whatever it may be, it will surely bring a smile to everyone's faces seeing your pup dressed adorably in their birthday finery.
enumerate dog outfit ideas for birthday parties:
Matching shirts with their humans
Tutus and bowties
Party hats or themed headbands
Furry vests and collars
Floral dresses or Hawaiian shirts
Sweaters and raincoats
Sporty jersey dresses
Sparkly tiaras or crowns
Superhero costumes or pirate outfits
Take Them for a Special Adventure
Show your pup just how much they mean to you by taking them on a special adventure for their birthday. Taking your canine companion out on a new, exciting expedition will create amazing memories and stimulate their senses in the best way possible.
This could be anything from a car trip to the dog beach to an outdoor scavenger hunt with treats scattered throughout the course. The possibilities are endless!
Whatever you choose, it's important to make sure it's in line with the needs and desires of the individual pup; for some dogs, simply lounging at home with their favorite people is more than enough. Make your pup's birthday celebration a truly special one that they'll relish for years to come.
Here are examples of where to take dogs on an adventure:
Hiking trails
Canoe trip
Picnic in the park
Camping under the stars
Beach day
Have a Dog-Friendly Movie Night
Why not celebrate your dog's next birthday in a special way? Have a Dog-Friendly Movie Night! Choose a movie that everyone can enjoy, whether it be an animated film or a classic oldie.
Make sure you have plenty of popcorn, treats, and snuggles ready for your pup. Then grab your favorite blanket and some cuddly toys and start the show. It's guaranteed to be an enjoyable time for all involved, including any human guests you might have invited.
Here are some examples of movies that your dogs will love:
The Secret Life of Pets
Lady and the Tramp
101 Dalmatians
Beethoven
Homeward Bound
Air Bud
Benji
Turner & Hooch
Marley & Me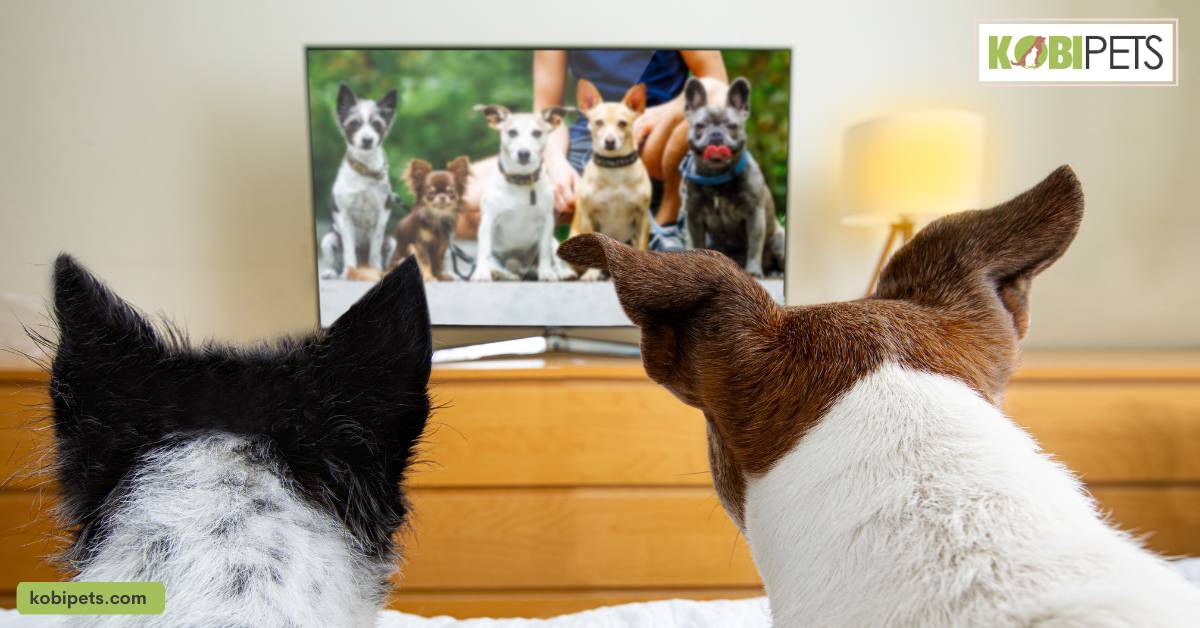 In Conclusion
Celebrating your dog's birthday is a beautiful way to show them how much they mean to you. From paw-ty planning and homemade gifts to special cuddles and dinner parties – there are plenty of ways to make their birthday extra special.
No matter how you choose to celebrate your pup's special day, it's important to remember the most important part – shower them with love, appreciation, and all of your attention. After all, birthdays are a time for making special memories that will last a lifetime!