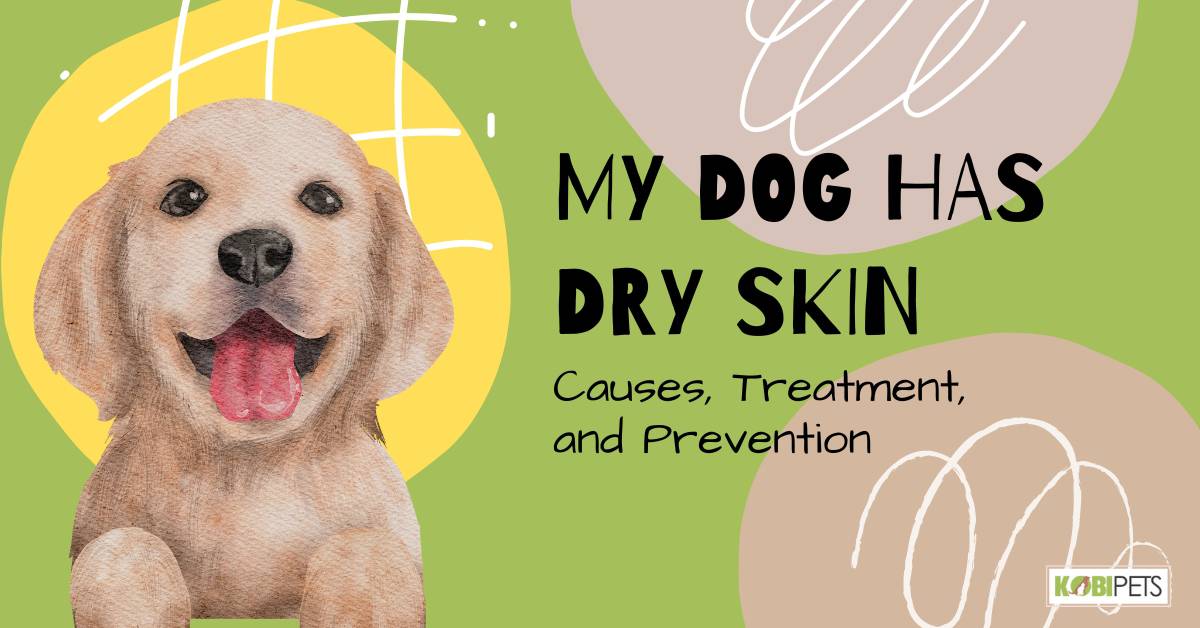 Dry skin in dogs is a common problem, but pet owners can take steps to reduce the chances of their pup developing this uncomfortable condition. Regular baths, a healthy diet, and protection from flea and tick infestations are all important preventative measures that can help keep your dog's skin hydrated and healthy.
In this blog post, we will explore the symptoms of dry skin in dogs, how to diagnose the problem, and potential treatments and preventative measures that pet owners can take to keep their dog's skin healthy.
Importance of Taking Care of Dog's Skin
Owning a dog is an incredible experience, but it also requires proper maintenance to keep them healthy and happy. One of the most important aspects of taking care of your pup is making sure their skin is well-protected.
Dry and itchy skin can be uncomfortable for the animal, cause them to scratch excessively, and open them up to bacterial infections if left untreated. It's crucial to consistently groom your furry pal with a shampoo designed specifically for canines and consult a veterinarian if you begin to notice any changes in the texture or appearance of their coat.
Since skin provides an essential barrier against infection, exercise caution when applying products that could remove too much oil or damage delicate parts of their coat. Taking care of your pup's skin will not only help them feel better today but protect their health in the long term as well.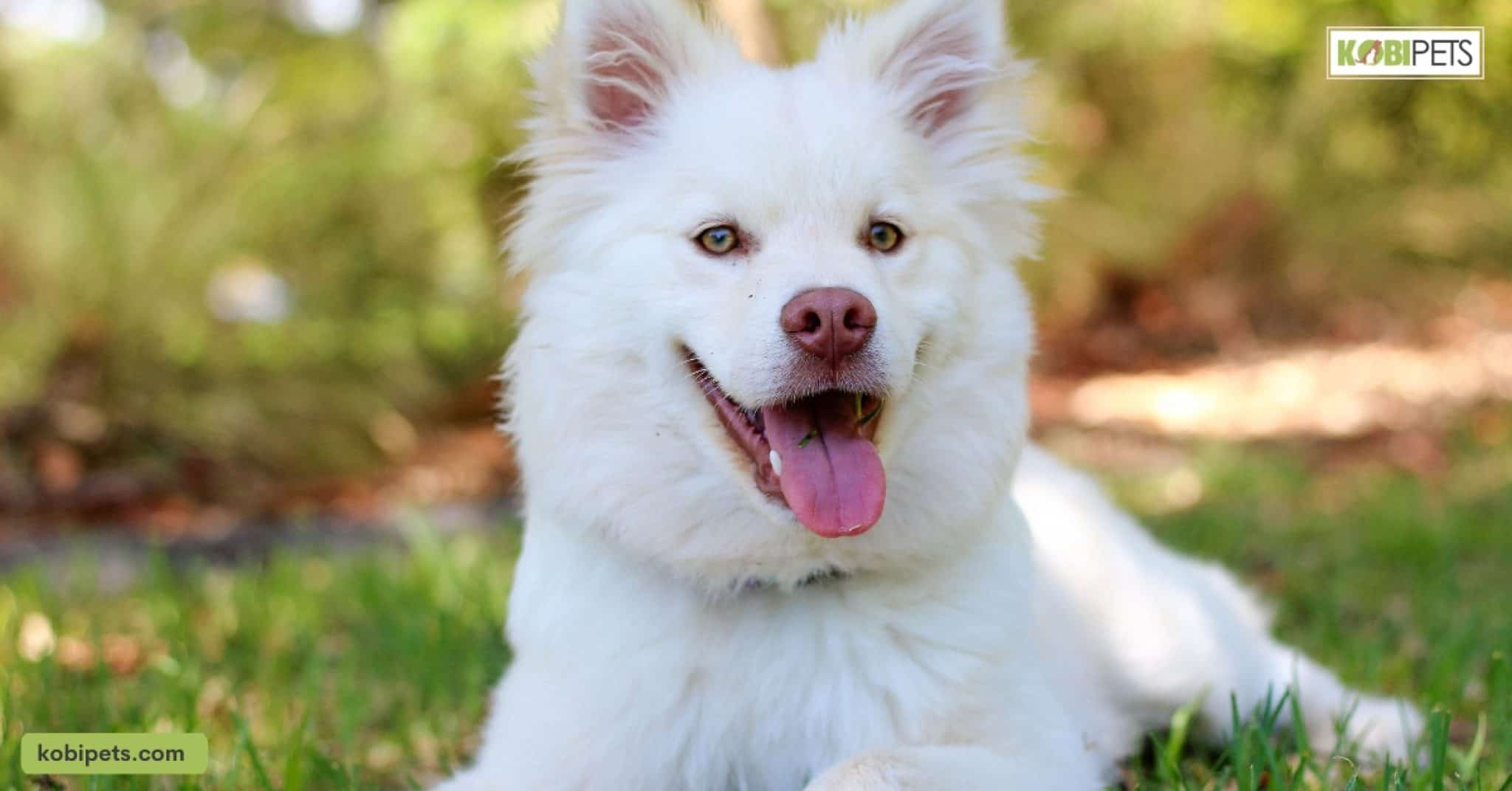 Common Dog Skin Problems
Most dogs will suffer from minor skin issues at some point in their lives. Common skin problems range from irritating parasites to more serious allergic reactions and infections, all of which require prompt care and attention.
Unfortunately, the extent of damage or discomfort can depend on the length of time before the problem receives medical treatment. As pet owners, it is important to be aware of potential risks and identify any signs that could indicate a possible problem.
1. Flea and Tick Infestations: Fleas and ticks can cause extreme itching, redness, hair loss, and discomfort in dogs that are infested with these parasites.
2. Allergies: Dogs can suffer from skin allergies which can lead to inflammation, rashes, itchiness, or bumps on the skin.
3. Hot Spots: Also known as moist dermatitis, hot spots appear as red and inflamed patches of skin that require immediate attention to prevent further damage.
4. Hair Loss/Alopecia: While hair loss can be caused by a variety of reasons, certain diseases and allergies can cause your pup to shed its fur.
5. Yeast Infections: A type of fungus, yeast infections can cause discoloration, itching, and odor in dogs that are infected with this condition.
6. Folliculitis: Bacterial or fungal infection of the hair follicles can lead to inflamed red bumps along the skin.
7. Mange: Also known as sarcoptic mange, this parasitic infection is responsible for extreme itching and hair loss in dogs.
Causes of Dry Skin in Dogs
Dry skin in dogs can have a variety of causes, from environmental factors to medical conditions. While pet owners may notice dryness in their dog's skin as early as during bath time, dry skin could be indicative of an underlying medical condition that requires veterinary attention.
1. Poor Diet: A lack of essential nutrients in a dog's diet can lead to dry skin. Feeding your pup foods that contain healthy fats, vitamins, and minerals is essential for proper coat health.
2. Flea Infestations: Fleas feed on the blood of their hosts, which can lead to dry, irritated skin. Regularly treating your dog for fleas is critical for protecting its coat and preventing discomfort.
3. Environmental Factors: Exposure to extreme temperatures, air conditioning, and cold weather can all contribute to dry skin in dogs. Ensuring your pup is adequately protected from the elements will help keep its fur healthy.
4. Lack of Grooming: Neglecting to groom your dog can lead to skin irritation and the buildup of dirt and debris on their coat, which can cause further discomfort.
5. Allergies: Dogs can suffer from seasonal allergies that lead to itchy, flaky skin. Identifying the allergen and avoiding contact with it is important for keeping your pup's skin healthy.
6. Age: As dog's age, their coats can become dry and brittle due to a decline in oil production. Using pet-safe shampoos and conditioners designed specifically for senior pets can help keep their fur hydrated and healthy.
Symptoms of Dry Skin in Dogs
Having dry skin can be a common uncomfortable reality for our canine companions. Aside from being itchy and irritating to the dog, symptoms of dry skin can also indicate an underlying medical condition requiring veterinary care.
Identifying and treating these symptoms of dry skin in dogs is key to providing a healthy and comfortable life for them.
Flaking and scaling
Dry skin in dogs can be caused by a variety of medical conditions and environmental stressors, including allergies, parasites, nutrient deficiencies, and even inadequate grooming. If your pup is exhibiting signs of dry skin such as itchiness, flaking, and scaling, it's important to talk to your veterinarian right away so that they can help you determine the underlying cause.
Depending on their diagnosis, they may recommend using an over-the-counter medicated shampoo or conditioner with gentle moisturizers like colloidal oatmeal or fatty acids to help nourish the skin.
In some cases, more serious treatment may be required in the form of dietary changes or prescription medication from your vet. Treating dry skin issues quickly ensures that your pup stays happy and healthy.
Itching and scratching
Itching and scratching are one of the most common symptoms of dry skin in dogs. Dry skin can be caused by environmental factors such as low humidity or exposure to harsh elements, or it may also signal an underlying health condition.
If you notice your dog constantly itching itself or excessively licking certain parts of its body, this may indicate that they are dealing with dry skin. Additionally, you may observe scabs or flakes on their fur, which could be another telltale sign of dry skin.
To effectively address and manage your pup's discomfort, consult a veterinarian for diagnosis and advice on proper treatment options such as moisturizing ointments and dietary changes.
Redness and swelling
Dry skin in dogs can be a serious concern. If your pup has flaky skin, consistently scratching, or even bald areas, they may be suffering from dry skin. Another symptom of dry skin in dogs is redness and swelling around the affected area.
Redness is usually accompanied by itching and discomfort, meaning that your dog may have difficulty sleeping or playing. If dry skin persists for several days, it's best to contact your veterinarian for a proper diagnosis and treatment plan.
It is important to keep an eye on both the cause and the consequences of your pup's dry skin as these symptoms, if left untreated, could easily turn into something more serious.
Hair loss
Dry skin can cause hair loss in dogs, which is often one of the initial symptoms of this condition. While this may not always be a serious issue and can be simply addressed with routine baths and moisturizing shampoo, it is important to evaluate the underlying causes of this problem.
In some cases, dry skin can be caused by an allergic reaction to fleas or other irritants, allergies to food, parasites, or even a lack of nutrition. Additionally, if the problem persists or there is an excessive amount of hair loss then some medical issues such as thyroid problems should also be considered.
A visit to your veterinarian may help identify any underlying health issues that cause hair loss and provide effective treatment options.
Diagnosing Dry Skin in Dogs
Visit the veterinarian
Dry skin in dogs can be caused by a number of factors such as weather, diet, and dehydration. To ensure your furry friend is receiving the proper care and treatment, it's important to visit your vet for an accurate diagnosis.
During the visit, your vet will likely ask about specific signs or symptoms, and changes in lifestyle and environment, and may also do an examination if needed. Depending on findings during the examination, they may suggest additional tests such as skin scrapings and other laboratory tests to determine the underlying cause of dryness.
It's essential that you take proactive action to help keep your canine companion comfortable so they can enjoy life nearly drool-free!
Skin scraping
Skin scraping is a reliable and highly effective tool for diagnosing dry skin in dogs. It involves taking a sample of the affected area and performing a microscopic examination to detect signs of irritation or infection that could be causing the problem.
This technique allows veterinarians to identify the root cause of the dry skin condition and develop an appropriate course of treatment. It is akin to a biopsy, but is non-invasive and can provide more comprehensive insight into the underlying issue.
Additionally, it is less costly than other medical tests and can be useful in evaluating an animal's overall health, not just diagnosing dry skin.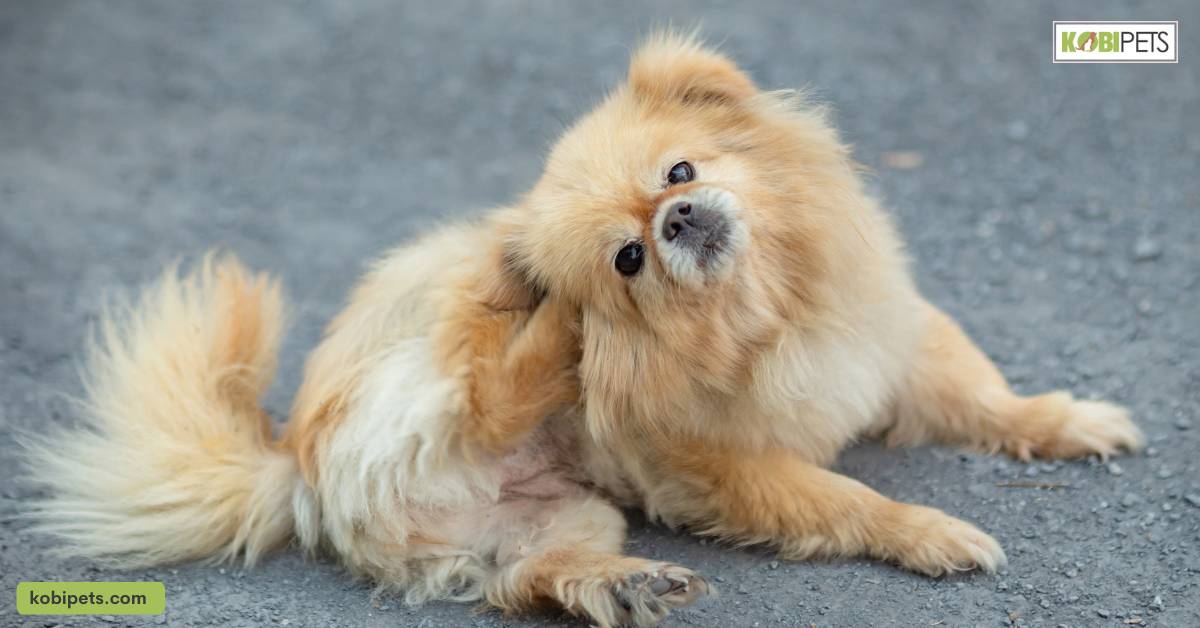 Blood tests
Dry skin in dogs can be caused by numerous sources and it's important to identify the underlying cause through a comprehensive diagnosis. Blood tests can be an effective tool for diagnosis, as complex illnesses such as deficiencies and allergies can often be discovered through laboratory testing.
Tests may include a complete blood count (CBC), serum chemistry panel, hypoalbuminemia panel, thyroid function test, urinalysis, and others. Specialty tests like cytoplasmic antinuclear antibodies may also be beneficial for detecting systemic autoimmune diseases.
An accurate result depends on collecting the right sample according to your pet's individual situation. Some owners find it helpful to collaborate with their veterinarian when choosing which tests are appropriate for diagnosing dry skin in their dogs.
Allergies test
It is important for dog owners to be able to recognize signs of allergies in their pets, as untreated allergies can lead to itchy skin and infection. For this reason, a thorough examination by a veterinarian is needed to properly diagnose dry skin on dogs.
As part of the exam, vets can perform an allergy test to pinpoint any allergens present in the dog's environment. These tests involve taking blood or skin cells from a small area of fur, then testing them for sensitivities against common allergens such as pollen, dust mites, and flea saliva.
If the allergy test comes back positive, further treatments such as establishing environmental control measures or immunotherapy may be necessary to ease symptoms in the future.
Treating Dry Skin in Dogs
Taking proactive measures to treat your dog's dry skin can return its fur and skin to a healthy, normal state. Recognizing the signs of dry skin in your pet is the first step in finding solutions such as changing their diet, applying moisturizers, and seeking professional medical advice if needed.
Here you'll find all the information necessary for addressing this common condition and restoring your four-legged family member's good health.
1. Medicated Shampoos: Specialized medicated shampoos and conditioners can help hydrate the skin, reduce inflammation, and restore the natural oils in a pup's fur.
2. Fatty Acids: Adding fatty acids to your dog's diet can provide essential nutrients that nourish their coat and reduce dryness.
3. Oral Treatments: In some cases, prescription medications like antibiotics or steroids may be necessary to treat underlying issues such as infections or allergies. These treatments should only be given under the guidance of a veterinarian.
4. Dietary changes: Adjusting your pup's diet to include foods with beneficial fatty acids, vitamins, and minerals can help the coat stay hydrated and healthy.
5. Regular Grooming: Consistent brushing helps keep skin clean and free from dirt or debris that could cause irritation. For a dog with dry skin, it is important to use gentle grooming tools such as wide-toothed combs to avoid further discomfort.
6. Moisturizing Ointments: Applying special ointments designed to protect and hydrate the skin can help restore moisture to the coat and reduce itching.
7. Humidifier: Indoor air tends to be dry, so using a humidifier in your house can help keep your pup's skin hydrated and healthy.
8. Avoidance of Irritants: Removing potential irritants from your pup's environment, including harsh shampoos or flea products, can help reduce dryness on their skin.
9. Sunscreen: Just like humans, dogs can burn in the sun and are vulnerable to skin damage. Applying sunblock specifically designed for pets can help protect their skin from UV rays and keep it hydrated.
10. Allergy Testing: A veterinarian may recommend allergy testing, which involves taking blood or skin cells to detect sensitivities to common allergens such as pollen, dust mites, and flea saliva. This can help pinpoint the source of any allergies and give you a plan for avoiding further irritation.
Prevention of Dry Skin in Dogs
Regular baths and grooming
Grooming is an important part of a dog's health and well-being. Regular baths with a mild shampoo at the right temperature ensure that a dog's coat stays healthy and hydrated. Lamb or oatmeal shampoos are beneficial for dogs prone to dry skin as they reduce irritants, dirt, oil, and other debris from their fur.
Careful drying is also important to prevent wet fur from trapping in heat which can cause skin irritation. Utilizing conditioners with natural ingredients such as coconut and flower petals helps restore essential oils back into their fur and prevent dryness from occurring. With regular grooming habits, owners may be able to prevent dry skin before it starts.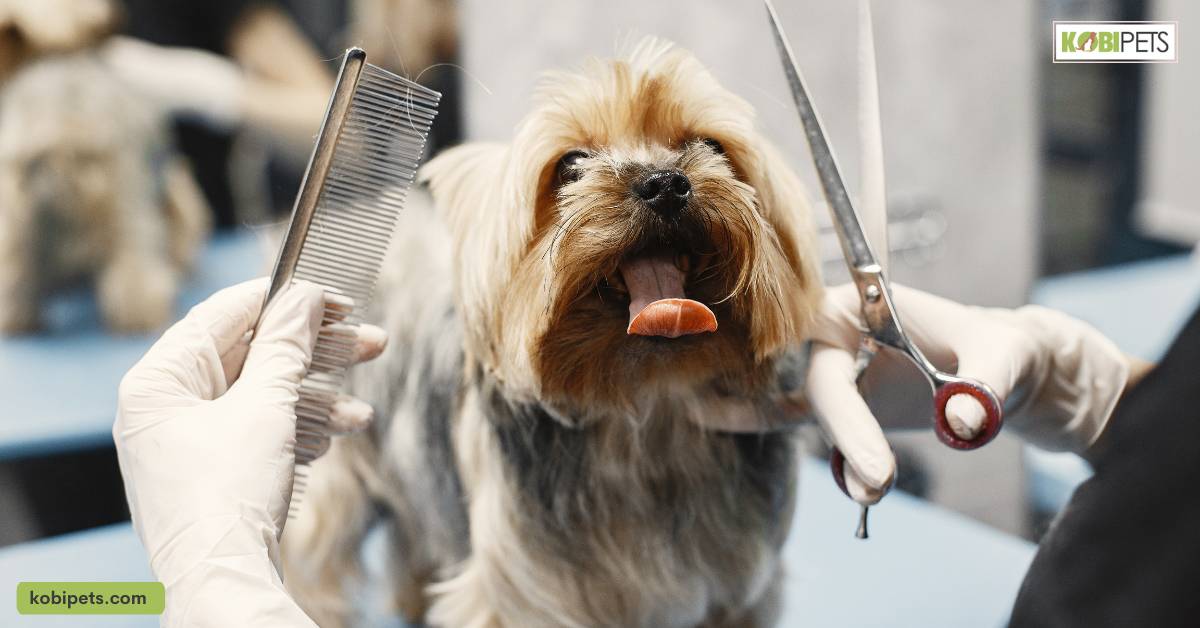 Providing a healthy diet
Providing a healthy diet for the prevention of dry skin in dogs is an important step in maintaining their coat and skin health. Dog food should be full of essential vitamins, minerals, and antioxidants that help to keep your pup's skin hydrated and nourished.
Omega 3 fatty acids are particularly good for providing an extra effect on your dog's coat health, as well as supporting the health of his joints. You should also include foods in your pup's diet that are high in zinc, which helps to reduce inflammation such as whitefish, pumpkin seeds, and oats.
Lastly, ensure that you always provide clean fresh water daily to ensure your pup has plenty of fluid intake to stay hydrated. By following these guidelines and providing a healthy diet for the prevention of dry skin in dogs, you can keep their fur and skin looking beautiful.
Keeping the home environment moist
One of the best ways to prevent or reduce the risk of dry skin in dogs is to maintain a suitable level of humidity at home. This can easily be accomplished using a humidifier, which helps add moisture to the air, creating a better moisturizing environment for your beloved pup.
Proper hydration during warm weather months is also important, as this helps make up for any outdoor humidity that may have been lost when taking your pup out for a walk.
Additionally, brushing their coat regularly will help keep them healthy and well cared for keeping dryness away. These simple steps can help avoid dry skin issues and keep happy, healthy pups all year round!
Protecting from flea and tick infestations
Protecting your dog from flea and tick infestations is an essential part of preventing dry skin conditions. Flea saliva can be especially irritating to the skin and fur, causing lasting damage or even allergy flare-ups if not treated promptly.
Regularly check your dog for signs of fleas or ticks and applying regular preventative treatments such as topical creams or collars can help guard against these pesky parasites.
In addition to this, keeping your pet well-groomed is also important—brushing the fur regularly helps to maintain good skin health, remove loose fur, and get rid of dirt and debris that can accumulate in their coat.
In Conclusion
Keeping your pet's skin healthy and hydrated is essential to their well-being, and dry skin can be a sign of underlying health issues. Fortunately, there are several treatments available to help address dry skin in dogs, including medications, supplements, diet changes, shampoos and conditioners, humidifiers, and moisturizers.
By understanding the causes of dry skin in dogs, you can be better prepared to address any issues that arise. Consulting a veterinarian is essential for a proper diagnosis and treatment plan so your pup can enjoy life to the fullest.